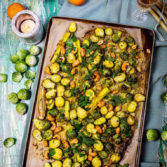 Winter citrus roasted sprouts
Chef and sustainablity advocate James Strawbridge has created this Winter Citrus Sprouts recipe, aiming to inspire Brits to spruce up their sprouts. Better yet, they're much more than just a side dish for your festive feast, you can even use them for brunch – simply serve on toast with watercress. James is also an ambassador at 44Foods.com, where all of the ingredients are available from.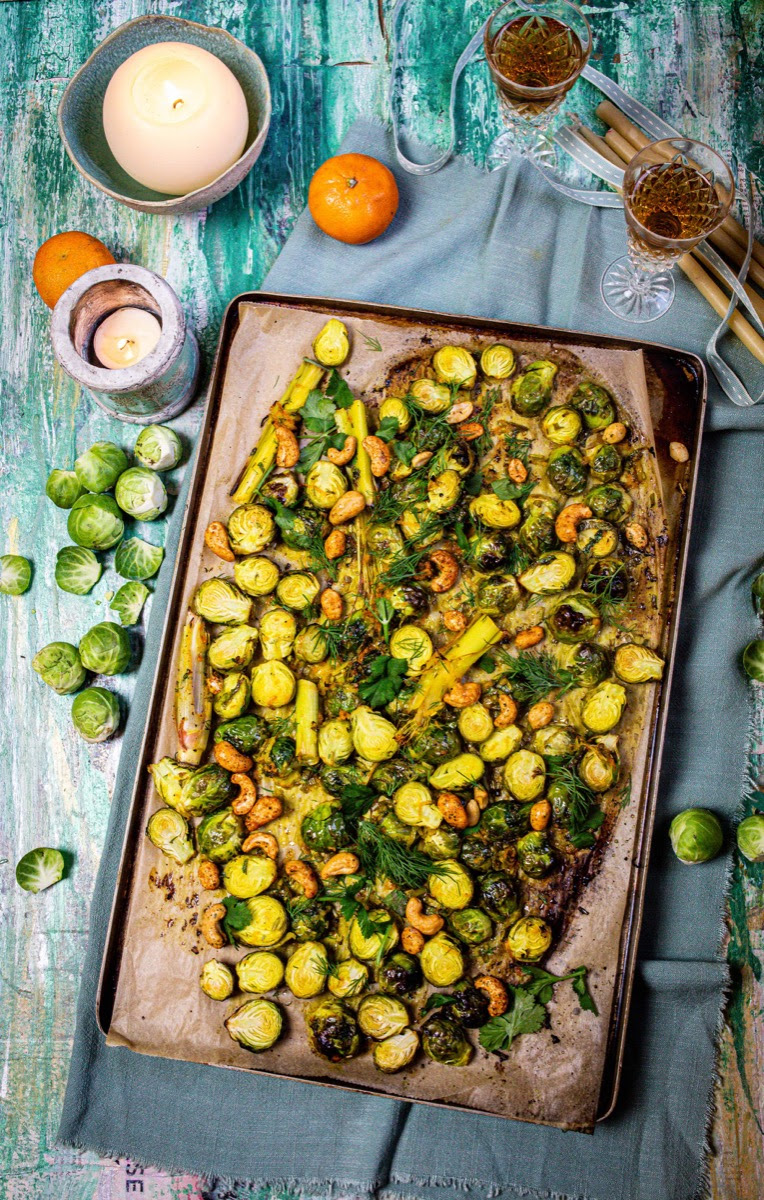 Ingredients
200 g British baby brussels sprouts
1 lemon
1 pink grapefruit
1 lime
140 g baked cashews & peanuts with chilli and lime
30 g fresh dill
100 g fresh turmeric
30 g fresh coriander
30 g lemongrass
Instructions
1
Start by preheating your oven to 180˚C. Slice your sprouts in half then add all the citrus zest and juice. Drizzle with rapeseed oil, sea salt and pepper. Grate in some root turmeric and add your lemongrass and chilli cashews. Toss well and then roast in the oven for 15-20 mins.
Lara Balsam