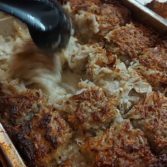 Simple Vegan Kugel
Sometimes the Jewish staples can be tricky to make vegan.  Our Chair, Dan adapted a very traditional Ashkenazi Kugel for a JVS Friday night dinner, and it came out well.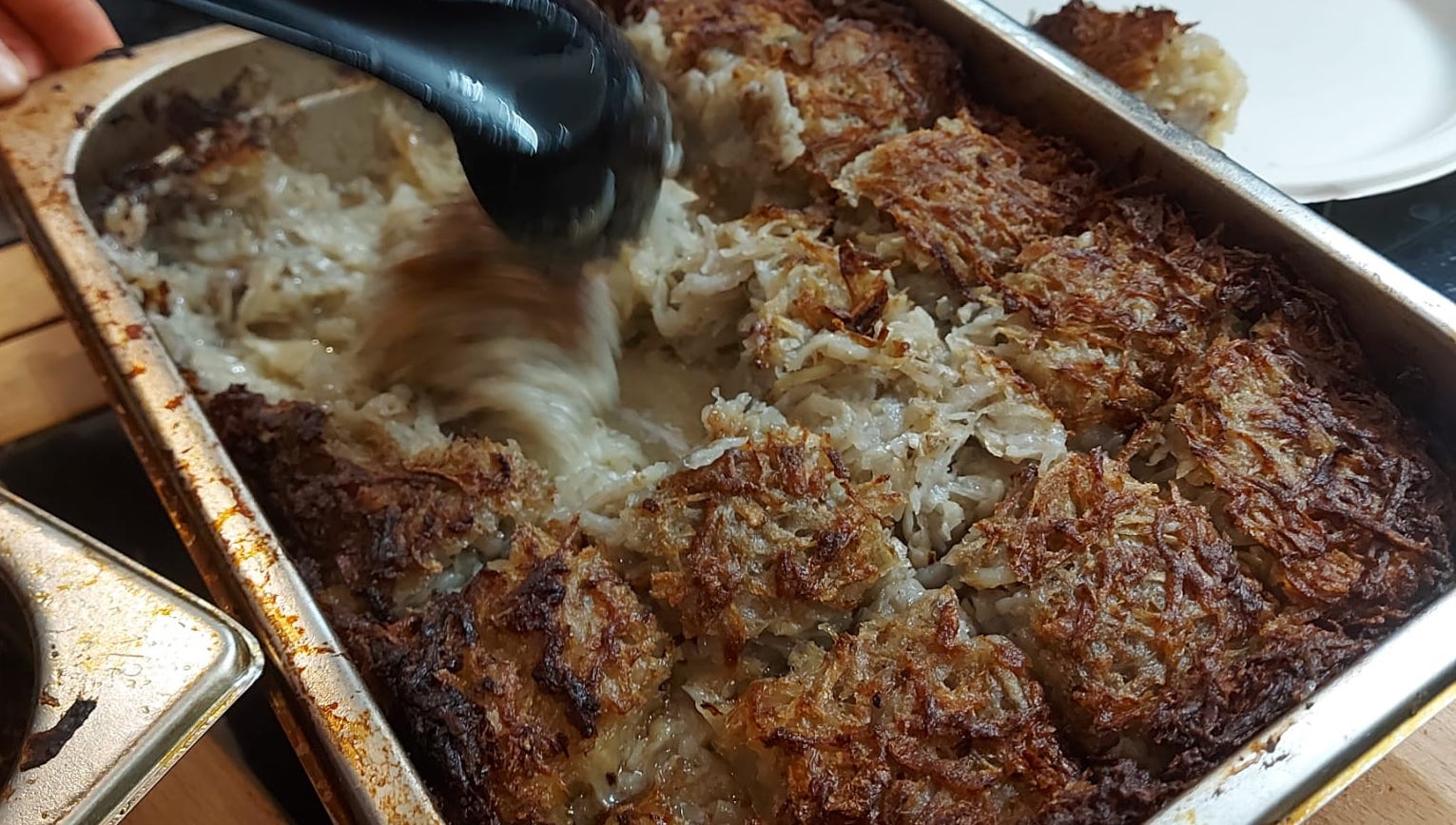 Ingredients
1 tablespoon vegetable oil
10 medium potatoes, peeled and grated
2 medium onions, peeled and grated
15 tablespoons of aquafaba
80ml vegetable oil
salt & pepper as desired
Instructions
1
Preheat oven to 180c
Greece a baking dish (approx 229 x 330 mm in size) with the tablespoon of veg oil
2
Ensure the grated potato's are drained so that as much water has been squeezed out and mix together with the grated onion.
3
In a separate bowl, whisk the aquafaba for five mins so that it's whipped up and foamy.  Mix in the 80ml Veg oil and season with salt and pepper.
4
Pour the aquafaba/oil mix into the potato and onion and stir thoroughly.
Pour the mixture into the greased baking dish.
5
Bake in the preheated oven until golden brown and crisp on top, at least 1.5 hours.
Dan Jacobs