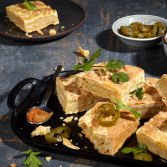 Epic cornbread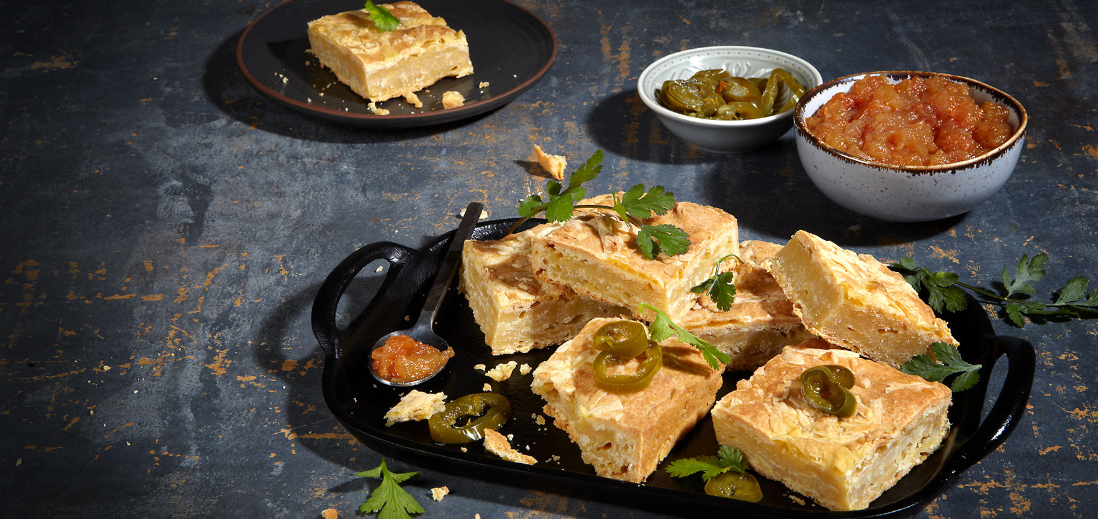 Ingredients
2 packs Violife Epic Mature Cheddar Flavour Grated
3 batches flax egg (1 ½ Tbsp flaxseed + 4 Tbsp water)
390 ml unsweetened plain almond milk
2 tsp lemon juice
1 tsp baking soda
148 g coconut butter
200 g organic cane sugar
60 g unsweetened applesauce
200 g fine yellow cornmeal
220 g all-purpose flour
1 tsp sea salt
Jalapenos, to serve
Instructions
1
Preheat oven to 170°C and grease an 25×12 baking dish.
2
Prepare flax egg in a small bowl and let set for a few minutes. In a bowl mix the almond milk with lemon juice and let curdle. Add baking soda and set aside.
3
In a large mixing bowl, add coconut butter and sugar and whisk. Then add applesauce, flax egg, and whisk once more. Next add almond milk mixture and whisk vigorously again to combine.
4
Next add salt, cornmeal, flour, 2/3 of the Violife Epic Mature Cheddar Flavour Grated and stir with a spoon until incorporated.
5
Add batter to lined baking dish, sprinkling with the remaining Violife and bake for 35 minutes.
Yael Tischler