Currently Browsing: Soups and Salads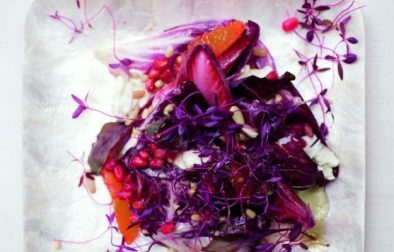 Recipe courtesy of Yotam Ottlolenghi, taken from Plenty (Ebury Press, £26), an exclusive collection of vegetarian recipes.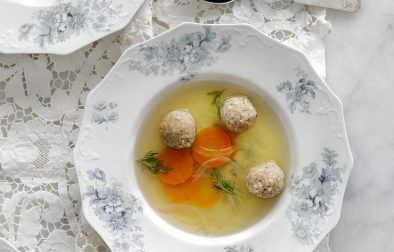 It just wouldn't be Pesach without matzo ball soup. This modern version includes a mineral rich broth and light vegan matzo balls. Complete this recipe in three easy steps: – Preparing the broth – Making the baked matzo balls – Composing the soup Kindly contributed by Kenden Alfond from Jewish Food Hero.