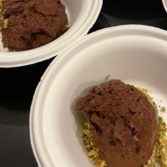 Chocolate, rose & medjool date mousse
This recipe was created by
Alice Feaver
and prepared for our Friday night dinner in Jan 2023.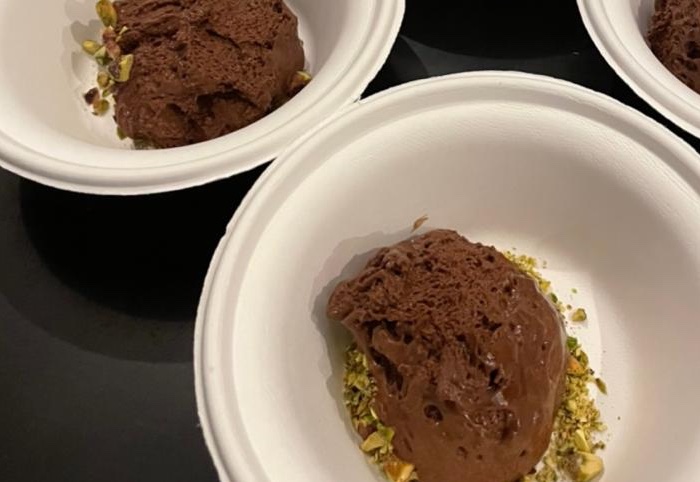 Ingredients
100g dark chocolate (at least 70% cacao solids), roughly chopped
4 Medjool dates, de-stoned and roughly chopped
120ml extra virgin olive oil
120ml plant-based milk
½ tsp rose water (optional)
½ tsp ground cardamom (optional)
120ml chickpea water aka aquafaba
30g salted pistachios, finely chopped (to serve)
Instructions
1
Place the chocolate, dates and olive oil in a heatproof bowl over a simmering pan of water and stir until the chocolate has melted.
2
Once melted, transfer to your processor with the plant milk, rosewater and cardamom. Blend until to have a smooth chocolate purée. 
3
Whisk the aquafaba with an electric whisk for a good few minutes until you have a voluminous, frothy cloud-like substance with peaks (think meringues). 
4
Gently fold the peaks into your chocolate mixture
5
Divide into separate ramekins or a larger serving dish and chill for at least 3 hours before serving with the chopped pistachios…
Dan Jacobs