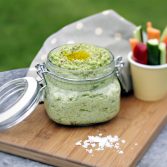 Green Pea Hummus Dip
 Recipe from the Yes Peas! Campaign, promoting peas in all of their seasonal glory.
Two billion portions of peas will be harvested this summer – that's approximately 337 billion peas – by around 700 British pea growers. The UK is the largest producer and consumer of frozen peas in Europe, and the annual pea harvest season lasts just six to eight-weeks.
Each year, to celebrate the great British pea, we run a national Young Pea Chef competition which challenges young budding chefs to get creative with peas in the kitchen, including this recipe for green pea hummus dip.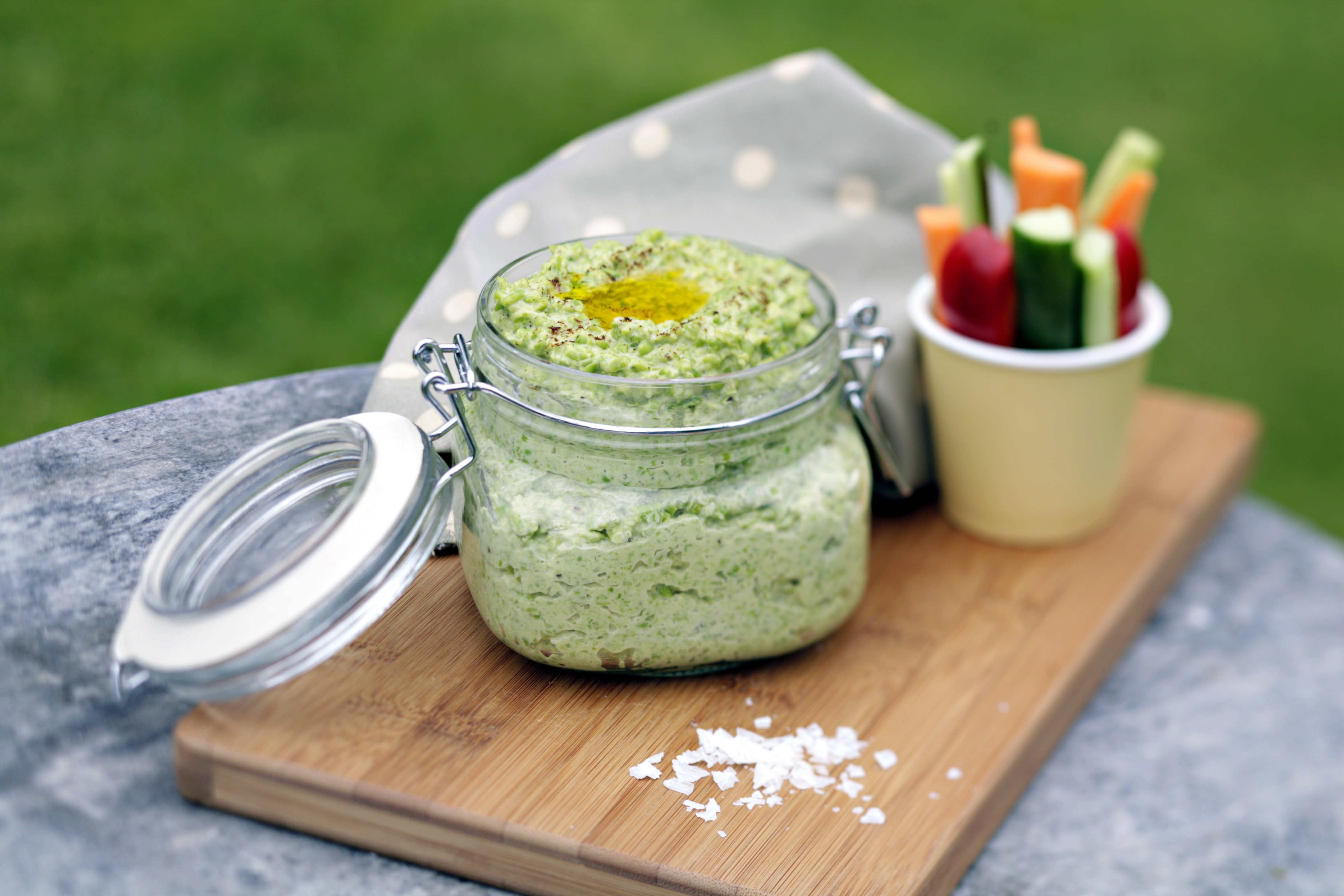 Ingredients
500 g frozen peas
3 cloves of garlic, crushed
3 tbsp light tahini paste
Juice of 1 large lemon (add more if preferred)
1 tsp ground cumin
1 tbsp olive oil
Chilli powder
Sea salt and black pepper
Instructions
1
Add the peas to a pan of boiling water and simmer for 3 minutes.
2
Drain the peas and put in a food processor along with all the other ingredients; mix well until a paste is formed.
3
Season with sea salt and black pepper according to taste.
4
Serve the green pea hummus in a dipping bowl, form a small hole in the centre of the mixture and add a tablespoon of olive oil and lightly dust with chili powder.
5
Serve with crudités or toasted pitta bread.
jvs