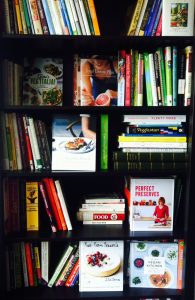 We are delighted to announce that we have recently opened our library up to the public.
Our range of more than 300 books, DVDs and magazines covers:
Judaism & Vegetarianism
Animal Welfare & Animal Rights
Vegetarian & Vegan Cooking
Raw Food
Organic, Sustainability & Environment
Health
Ethics
Grow your own fruit + veg / Gardening
Jewish Vegetarian Cooking
Vegetarianism for babies, toddlers, children and teenagers
If you would like to donate any books, DVDs or magazines, they will be gratefully received! Please call us on 0208 455 0692 / email [email protected].
Borrowing books from the library is free for JVS members. We encourage non-members to make a donation when they borrow a book in order to enable us to expand the library.