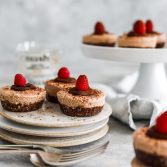 Mini chocolate cheesecakes
Tasty treats from Nush.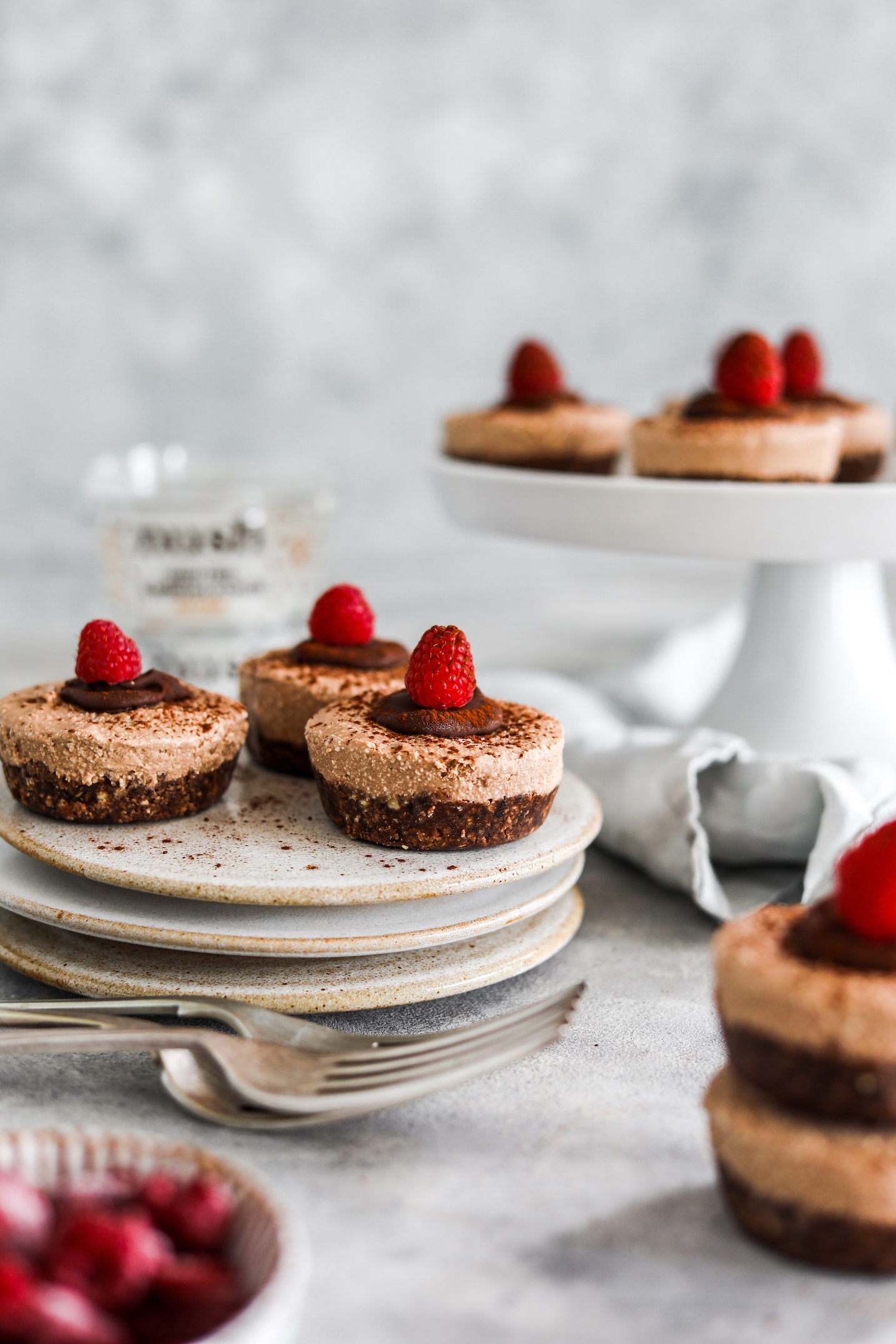 Ingredients
For the base
120 g pecans
200 g dates
1 tbsp cacao powder
100 g oat flour
60 ml coconut oil
For the cheesecake layer
100 g cashew nuts
100 ml coconut milk
2 tubs of Nush cream cheese
80 g dark chocolate (melted)
To decorate
Fresh raspberries
50g dark chocolate (melted)
Cacao / cocoa powder (to dust)
Instructions
1
Begin by covering the cashews in boiling water for 1 hour.
2
Next add everything for the base in a blender. Blend until there are no chunks of dates or pecans.
3
Grease a muffin tin with a little oil and then split the mixture between the 12 holes.
4
Push down firmly so the mixture is compact, and then place the tray in the fridge whilst you make the filling.
5
Now drain the cashews and place them in the blender along with the coconut milk. Blend on a high speed until as smooth as possible.
6
Add the Nush spread and melted dark chocolate and blend again until combined.
7
Split the mixture between the muffin holes and smooth flat. Place in the freezer for a couple of hours to set.
8
When ready to eat remove from the freezer and allow to warm up for 15 minutes, before carefully removing from the tin using a knife to go around the edges.
9
Top with melted dark chocolate, raspberries and a dusting of cacao powder.
Lara Balsam