Raspberry cream pie
With Afternoon Tea week taking place, Violife, the vegan alternative to cheese, shares two delicious vegan-friendly recipes which we think will be perfect for any Afternoon Tea recipe features you may be planning. 
 New for summer and made for those who cannot resist dessert, Violife's Raspberry Cream Pie is zingy and sweet and sure to delight. Chocolate-lovers can get their fix with Violife's vegan Choco Blue Macarons. Delicately soft with a rich chocolatey centre – vegan baking has never tasted so delicious!
Whether following a vegan diet or simply looking to cut down on dairy-based desserts, these recipes from Violife are great vegan-friendly alternatives to classic afternoon tea recipes!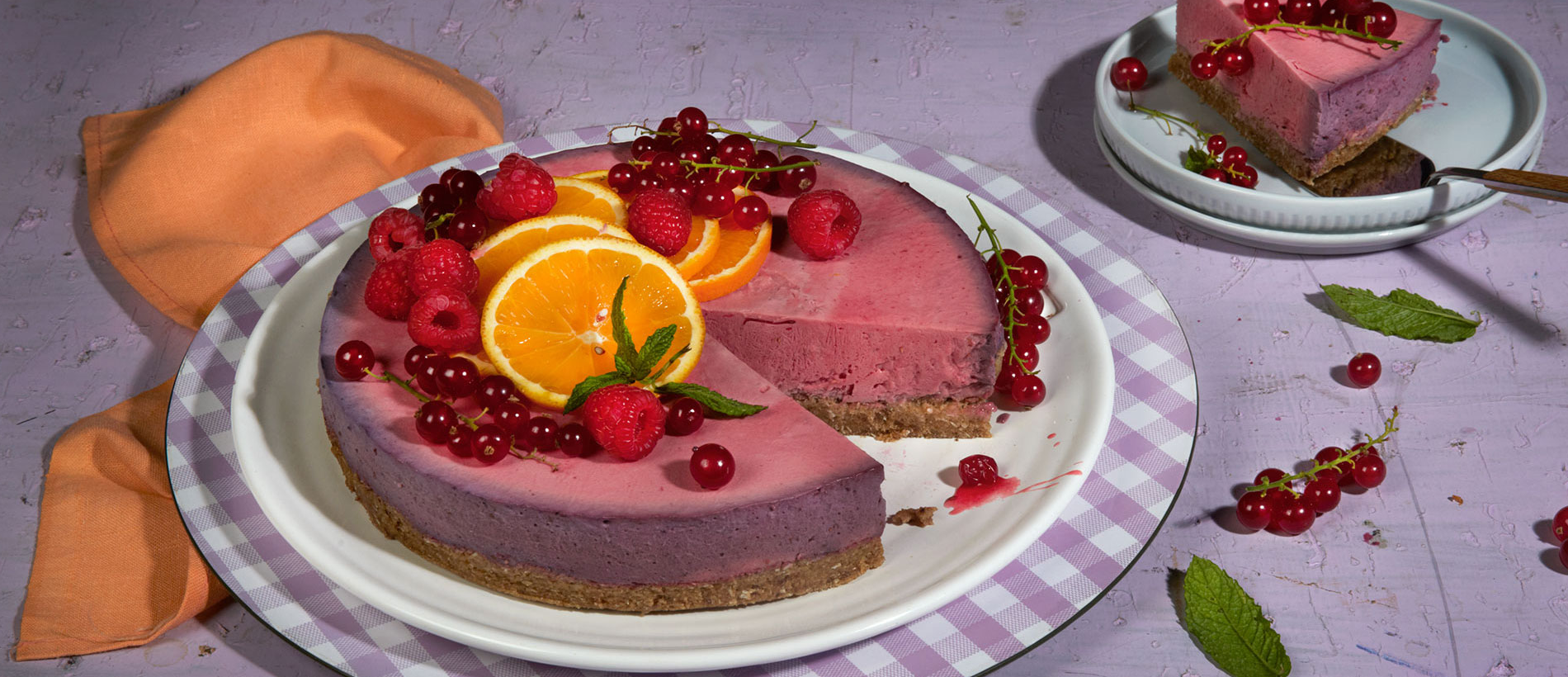 Ingredients
For the crust:
200 g dates
150 g oats
150 g maple syrup
2 tsp cinnamon
2 tsp cocoa powder
For the filling
1 pack Violife Creamy Original (Available at Asda, Tesco, Waitrose, Coop, Whole Foods, Planet Organic and Ocado)
1 can full fat coconut cream, chilled overnight in the fridge
300 g raspberry puree
Optional toppings
Fresh raspberry / fresh strawberry / 1 orange / mint leaves / lemon zest
Instructions
1
For the crust: place all the crust ingredients in a food processor and pulse until a paste forms. Scoop the mixture and press into a lined and greased 20 cm springform cake tin. Refrigerate for 15 minutes.
2
Meanwhile make the filling by whisking the top part of the coconut cream in a mixer with the Violife Creamy until fluffy and creamy. Add the raspberry puree.
3
To assemble, pour the filling over the crust. Place in the freezer to set.
Lara Balsam