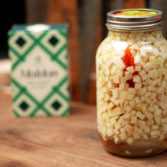 Fermented chilli and celeriac
Recipes created by Olia Hercules for Maldon Salt, part of the 'Feel Good Food' series running on
Maldon Salt social media
.
Showing you how to create extraordinary feel good food with Maldon Salt.
Photography by Maldon Salt.
—
You can use pretty much any vegetable that's in season, using this brine and method. A pumpkin works well, it is a bit unusual but works beautifully. To speed things along I am dicing the celeriac and also using a splash of a brine from a ripe ferment. This celeriac can be used as a little pickle, a relish or even to cook with.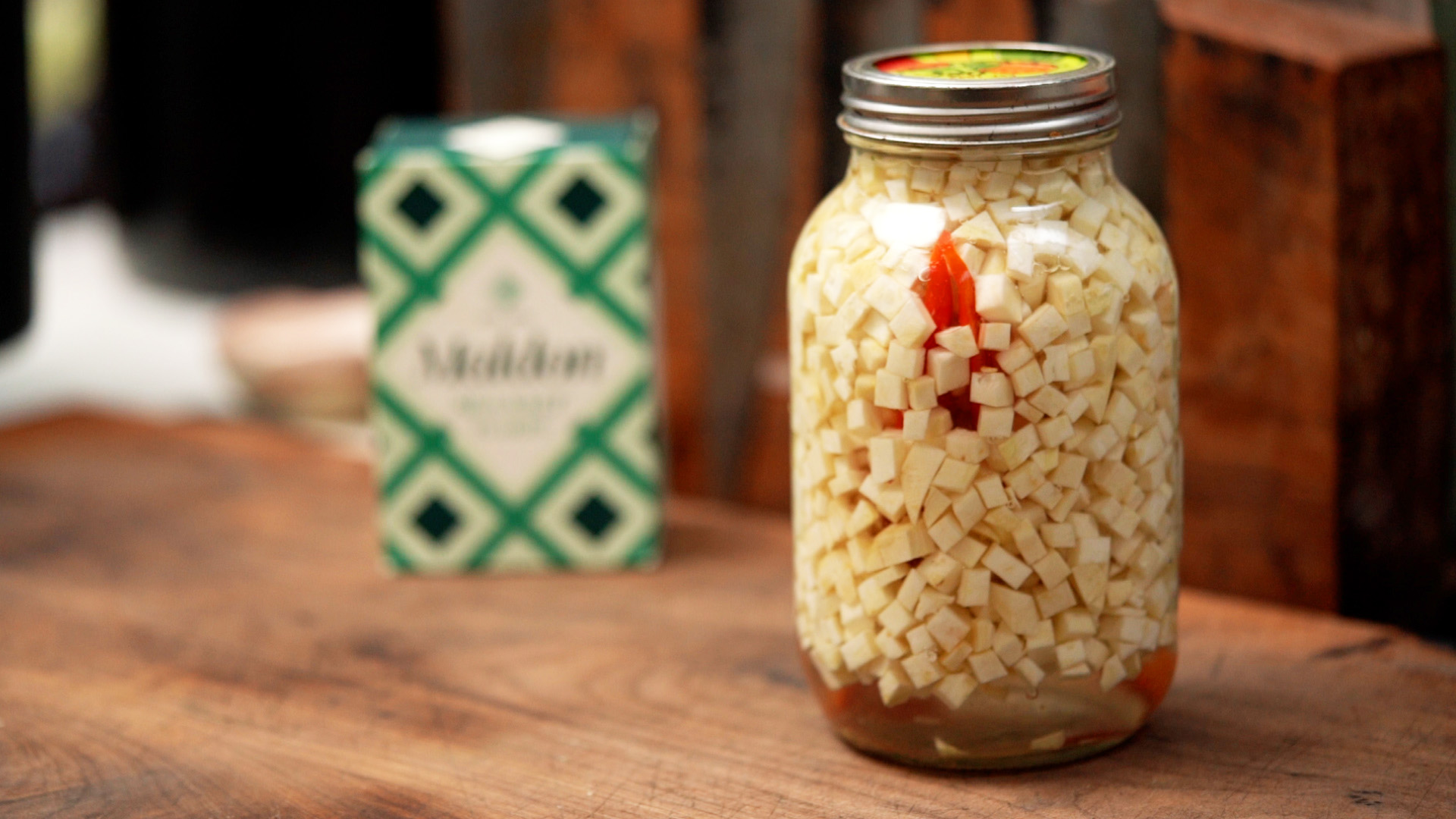 Ingredients
1 celeriac
7 g Maldon salt
500 ml water
1 chilli, cut in half lengthways
Instructions
1
To peel the celeriac, put it on the surface flat side down and then using a knife slice the skin off. Make sure to get rid off all the skin as it harbours soil and you don't want that in your pickle! Give the peeled celeriac a wash and then slice into thin strips and then across into small dice.  Heat the water with the salt – to help dissolve it and then let it cool. Put the celeriac into a 1L jar and cover it with the brine, pop in the chilli. Cover with a lid. Leave in your kitchen for about a week, opening the jar lid whenever you remember. The celeriac is ready whenever it becomes slightly sour – taste it. When it tastes good, put it in the fridge to slow down the fermentation process.
Lara Balsam