Yorkshire puddings
A roast dinner staple and perfectly paired with a Nut Roast, these vegan Yorkshire Puddings are a guaranteed crowd pleaser and will be the accompaniment to any Sunday roast. Light and fluffy served best drenched in gravy!
This recipe is made using Flora Original which is made from 100% natural ingredients, and:
Certified vegan, dairy-free and gluten-free
Delicious for spreading, baking and cooking
Certified vegan, dairy-free and gluten-free
Naturally rich in Omega 3 and contains Omega 6
Contains vitamins A & D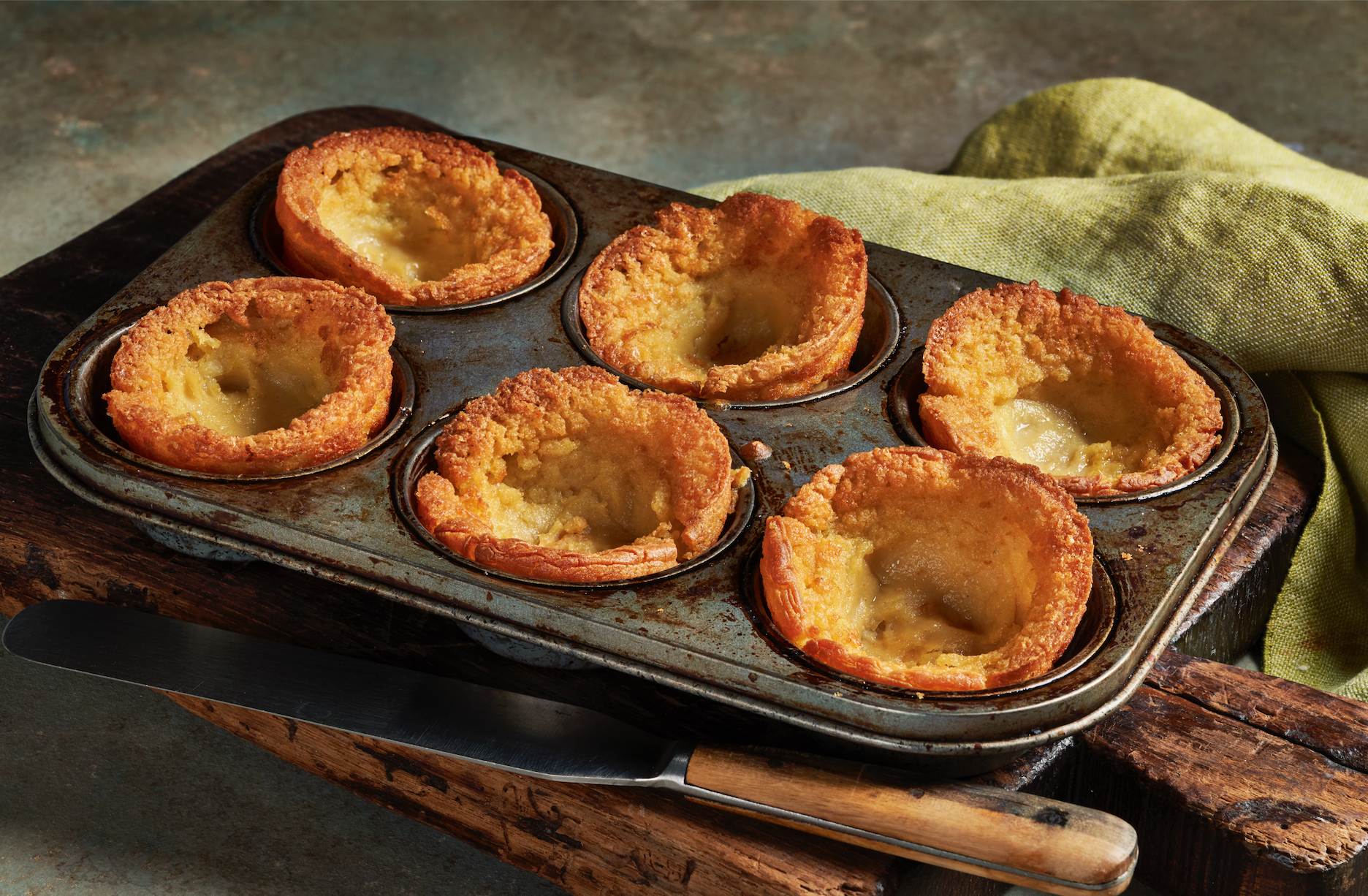 Ingredients
75 g plain flour
75 g chickpea flour
2.5 tsp baking powder
¼ tsp salt
pinch turmeric
½ tsp dry English mustard
¾ tsp apple cider vinegar
100 ml aquafaba (liquid from canned chickpeas)
350 ml cold water
12 tsp Flora Original
Instructions
1
Mix together the dry ingredients.  
2
Whisk in the liquid and leave to rest.  
3
Heat oven to 230 C / 210 C fan. 
4
Put 1 tsp Flora Original into 12 individual muffin tins. 
5
Heat in oven until Flora is smoking hot.  
6
Quickly pour pudding mix into each tin until almost full.  
7
Cook for 10 minutes then reduce temperature to 220 C / 200 C fan and continue to cook for about 20 minutes until golden. Do not open oven during cooking.
Lara Balsam