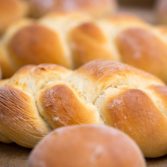 Yummy vegan challah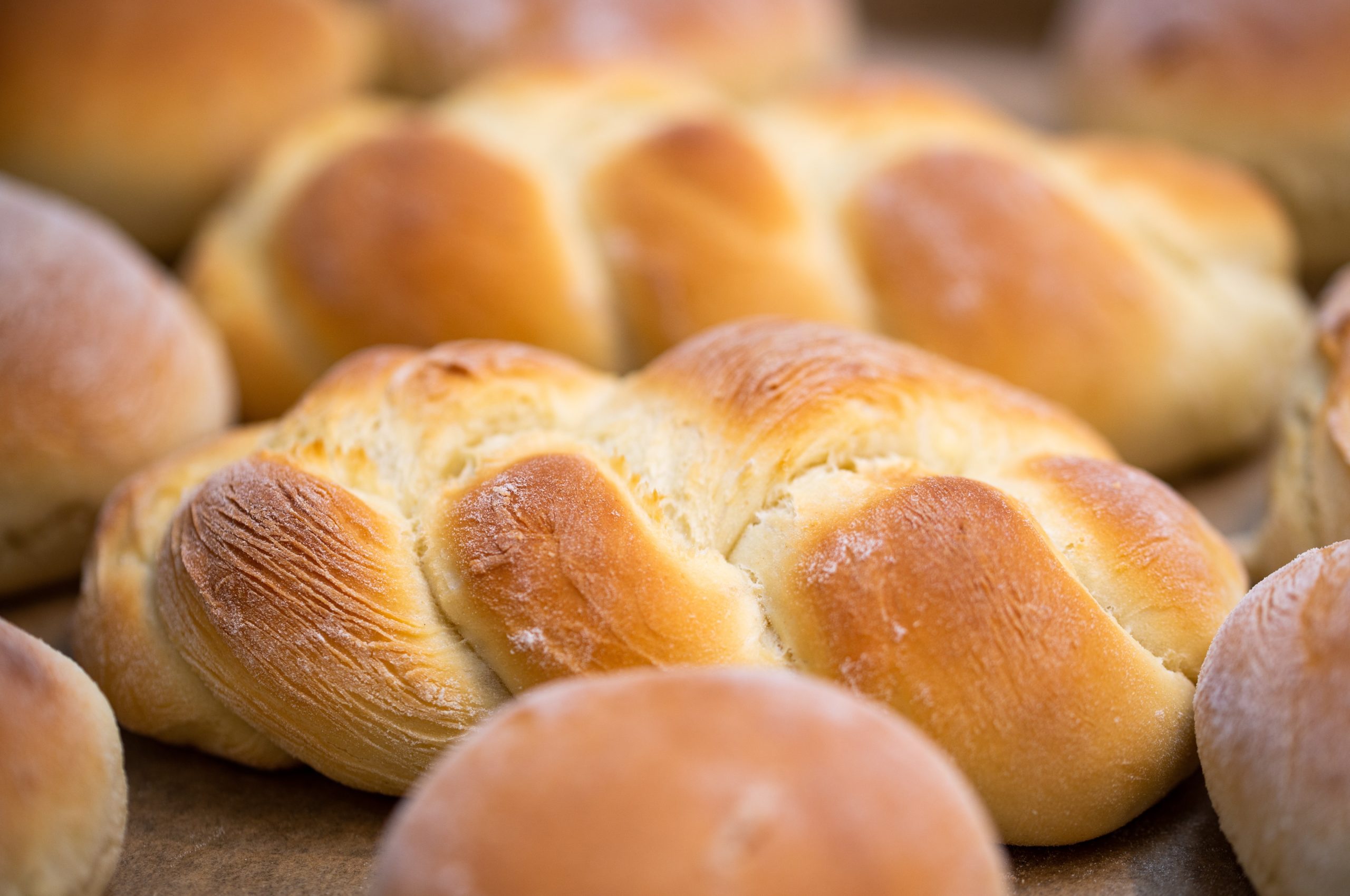 Ingredients
440 g of strong flour
500 g of all-purpose flour
4 tbsp brown sugar
10 g salt
14 g fast-action dried yeast
600 ml of almond milk + a little extra for bread glazing
2 tbsp olive oil + a little extra for bread and pan glazing
Instructions
1
Mix the flour, salt, yeast, and sugar in a large mixing bowl.
2
Pour in the lukewarm (not cold!) almond milk and stir everything together with a large wooden spoon. Then add the olive oil and combine.
3
When the mixture has mostly stuck together turn the mixture out on to a work surface or bread board. Knead the mixture by holding one end of the dough in one hand and stretching it out with the other hand. Re-form the dough, turn it 90 degrees and start again. Repeat this for 10 minutes.
4
When the dough is shiny and smooth, put it in a large mixing bowl, coat in a thin layer of olive oil and cover the bowl with a tea towel. Leave it in a warm place (but not too warm – ie not next to an open fire!) for between one and two hours (until it has doubled in size).
5
Empty the dough out on to a work surface and push the air out with your fingertips.
7
Repeat step 6 for the second half of the dough
8
Leave the finished challah, covered with a kitchen towel, to prove again for another hour. Before the hour is up, preheat the oven to Gas Mark 4
/ 180° C / 350° F.
9
Coat the challah with olive oil (this gives it a golden colour). Place it in the oven to bake for 25-30 minutes or until golden brown.
10
Glaze the still warm challah with a mixture that is 50% almond milk and 50% olive oil. This gives it an extra shine.
jvs