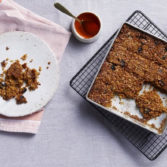 Fresh apricot flapjacks
The first day of school is upon us, and Flora is sharing three dairy-free back-to-school inspired recipes to ensure your child's lunchbox is envied on the playground.  
Looking for an easy way to add extra fruit to your little one's packed lunch? Flora 100% Natural Ingredients has you covered. From stress-free Apricot Flapjacks to a plant-based twist to a classic with Vegan 'Sausage' Rolls, each recipe is perfectly created to keep lunchtimes interesting.  
All recipes swap out dairy butter for Flora 100% Natural Ingredients, a delicious plant-based spread that is made from simple, natural ingredients and is also incredibly versatile as it can be used for cooking, frying, spreading, and baking.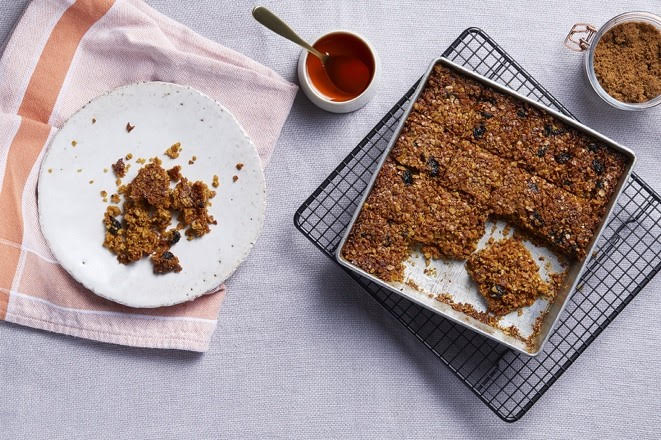 Ingredients
115 g  Flora 100% Natural Ingredients
115 g golden syrup
55 g soft brown sugar
175 g rolled oats
55 g dried apricots, chopped
55 g raisins
Instructions
1
 Grease an 18cm (7-inch) square shallow tin.
2
Melt Flora, syrup and sugar in a saucepan, stirring until the sugar has dissolved.
3
Stir in the rolled oats, apricots and raisins.
4
Spread the mixture in the prepared tin.
5
Bake in a pre-heated oven at 180°C, 170°C fan, gas mark 4 for 30-35 minutes. 
6
Cut into 16 pieces and leave in the tin until cold.
Lara Balsam