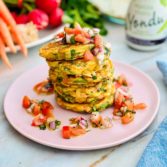 Veg joy pancakes – with gluten free option
Seasoning brand Yondu, has created a healthy pancake stuffed full of vegetables which will delight your taste buds and leave you feeling great. Even better, this recipe is vegan and can easily be made gluten-free with a quick substitute.
These pancakes can be made in half an hour and are ideal not just for Shrove Tuesday but can be a fool-proof option for a quick lunch or a lengthy brunch. Jaume Biarnes, Culinary NYC Director recommends serving these pancakes with a fresh pico de gallo style salsa.
For a gluten-free version use your favourite gluten free flour but only 100g instead of 125g. You can also use whole wheat flour or any other flour that you like.
Yondu is vegan, gluten-free, organic, non-GMO and clean label. Yondu effect: Replaces salt or any other flavourings.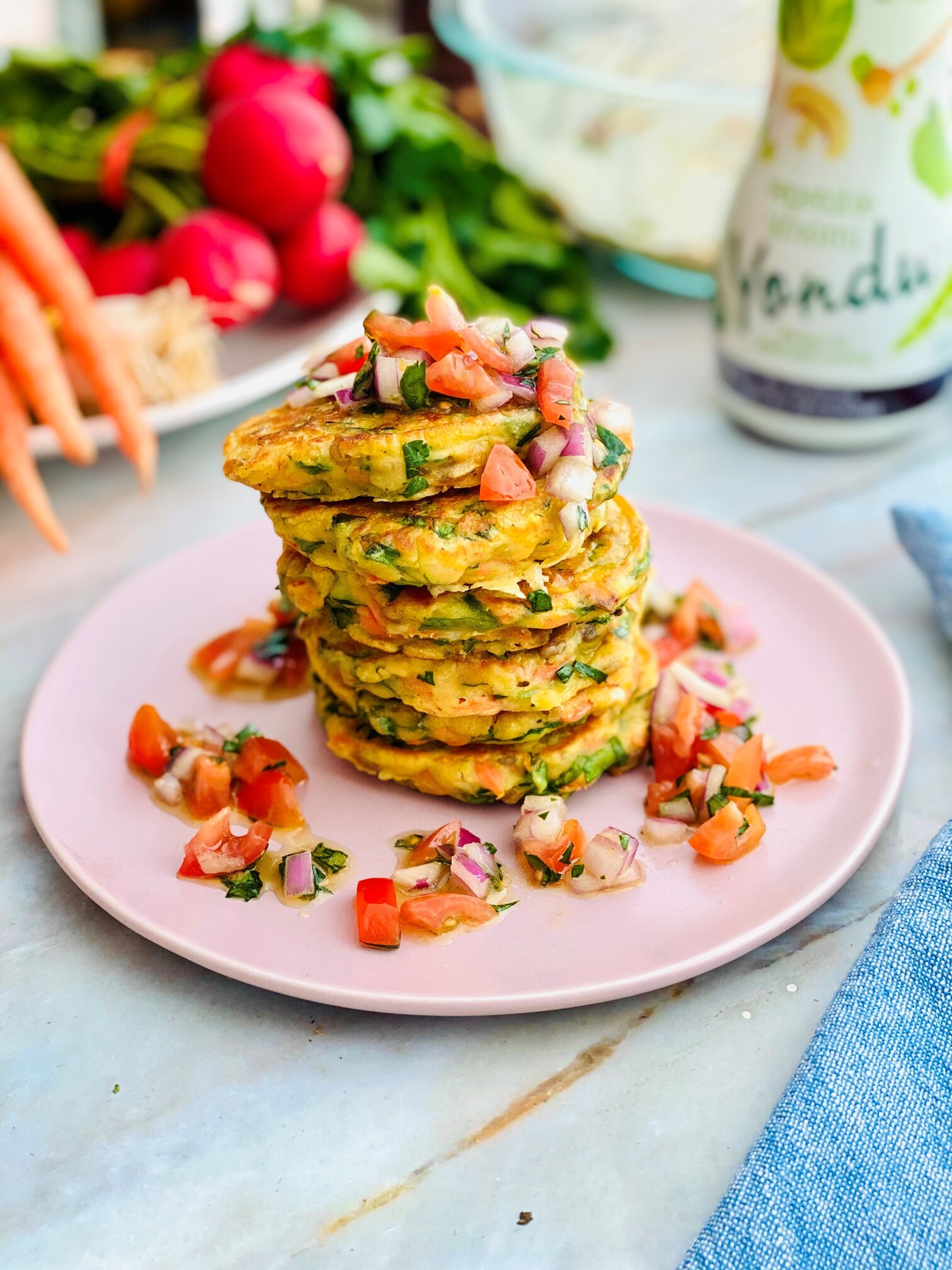 Ingredients
125 g plain flour
10 g baking powder (2 tsp)
150 ml oat milk (use gluten free oat milk if needed)
2 tbsp Yondu Vegetable Umami
1 small carrot, peeled and shredded (50 g)
½ small courgette, shredded (70 g)
30 g fresh spinach, chopped
2 tbsp sunflower seeds, chopped
Black pepper and olive oil
Instructions
1
In a bowl combine flour, baking powder, oat milk and Yondu and stir until smooth. It will look a little thick, but don't worry.
2
Add shredded carrot, courgette, spinach, sunflower seeds and black pepper (optional). Stir well and let rest for 4 minutes before cooking.
3
In a skillet over medium-low heat, drizzle a few drops of olive oil and make the pancakes as follows: Carefully place two tablespoons of batter in the skillet and shape the edges to make the pancakes as round as possible. Cook for 3 minutes, then flip and cook 3 more minutes on the other side.
4
You can serve your Veg Joy pancakes with Mexican style pico de gallo: chopped tomato, chopped onion, chopped parsley, a drizzle of Yondu, a drizzle of lemon juice and a drizzle of olive oil.
Lara Balsam