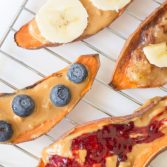 Sweet potato toast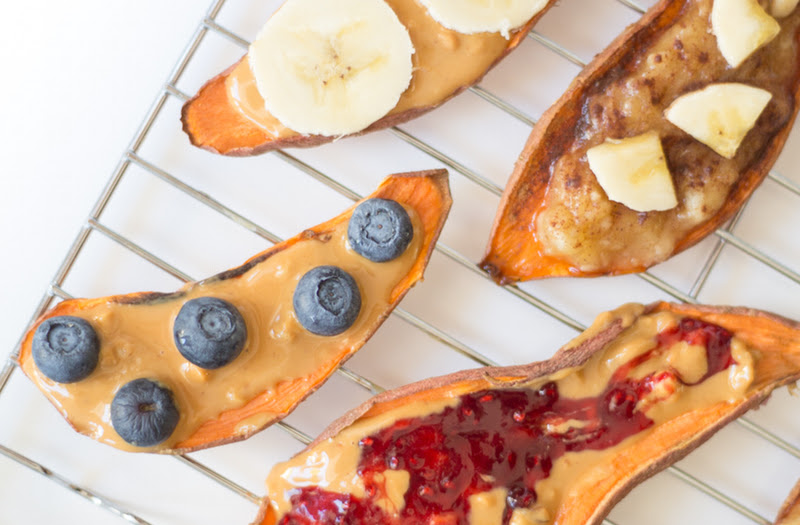 Ingredients
½ of a large sweet potato or yam (big and plump is ideal)
Natural peanut butter
Jam
Banana, sliced
Instructions
1
Preheat oven (or toaster oven) to 400°F.
2
Slice the sweet potato in half lengthwise, and then thinly slice using a sharp knife into thin pieces of "toast." Note: If the pieces are too thick, they will take significantly longer to cook.
3
Arrange slices on a baking sheet and bake for 20 minutes (until soft).
4
Top with peanut butter, jam, and sliced bananas and enjoy!
jvs