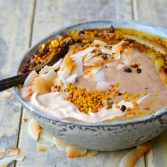 Salted tahini & almond butter smoothie bowl
Recipe from the wonderful
Nana Bowls.
NanaBowls is on a mission to create the world's most delicious and nutritious smoothie bowls.
A new kind of smoothie bowl…
 – packed with protein, fibre and natural ingredients
 – free from dairy, gluten and soy
 – with no added sugars
Read more about their ethos in a recent Jewish Chronicle article here.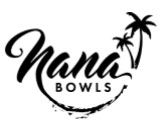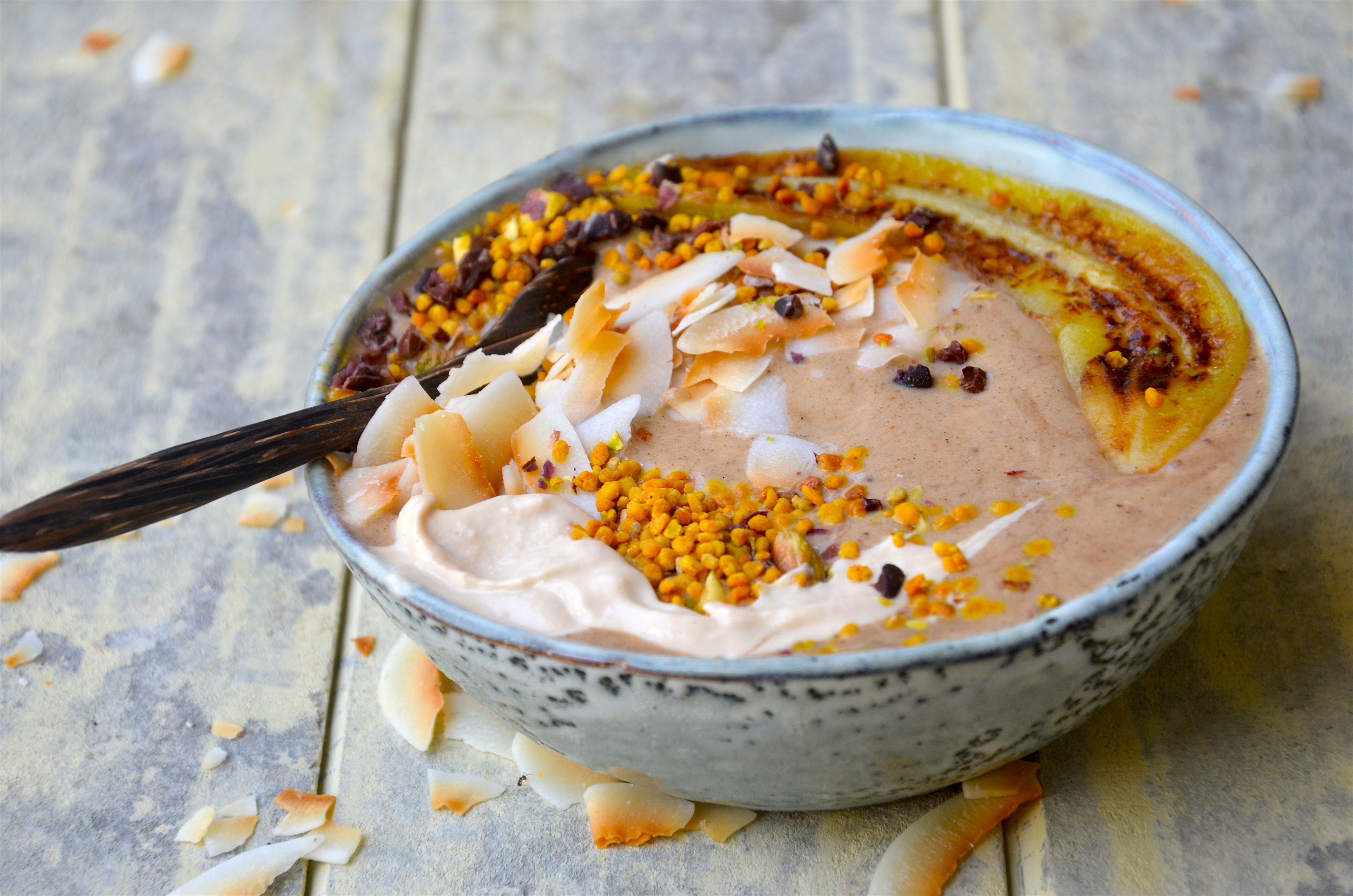 Ingredients
2 frozen bananas
1 tbsp coconut oil
20 g plant-based protein powder (brown rice, hemp or pea)
1 tbsp tahini
1 tbsp almond butter
1 tsp cinnamon
0.5 tsp vanilla powder
0.25 tsp maca powder
0.25 tsp himalayan salt
Instructions
1
Blend all the ingredients together using a top loading, high-power blender, adding a splash of cold water to help blend if you need. Mix using your blender plunger until a thick, smooth and creamy consistency forms.
2
Pour into a bowl and top with your favourite toppings – we love a sprinkle of bee pollen, a drizzle of tahini, half a caramelised banana in coconut oil, and lots of crunchy toasted coconut chips.
jvs