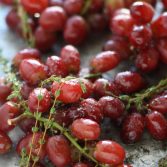 Tu B'shvat: Roasted grapes with thyme
I went back and forth for a few days trying to decide whether or not to share this recipe today. I mean, it's roasted grapes—that's it. Simple to make, no big frills, no huge backstory. Just roasted grapes. For all I know, I was the last person on the face of the earth to actually make (or try) them. I've seen them floating around in one form or another for a number of years now. I've been meaning to make a batch. I finally did. They're everything I thought they would be. They're just grapes, but they're totally worth sharing. Because maybe I wasn't the last person in the world to try them.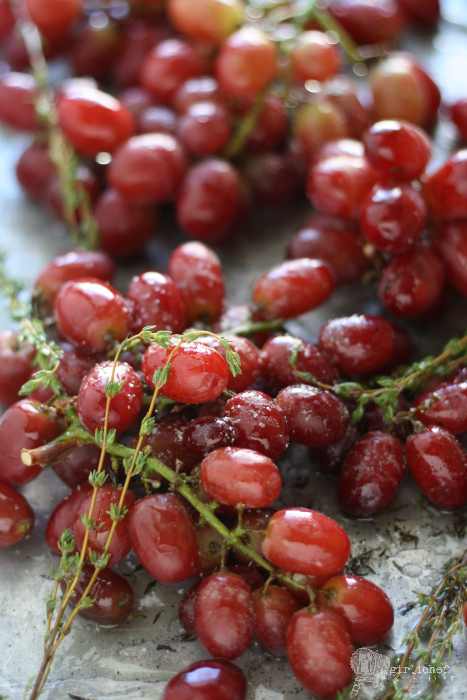 Ingredients
2 pounds seedless red grapes (or black)
small handful fresh thyme sprigs
2 to 3 tablespoons olive oil
2 teaspoons sea salt
1/2 teaspoon freshly ground black pepper
Instructions
1
Set the grapes on a rimmed baking sheet (on or off the stem, it's up to you).
2
Scatter the thyme sprigs around, then drizzle with the olive oil and sprinkle with the salt and pepper. Toss everything around a bit, making sure everything is coated with oil.
3
Slide into preheated oven and roast until the grapes have caramelized in spots and started to burst, 30 minutes or so, shaking the pan once or twice during roasting.
4
Let cool slightly before serving.
jvs