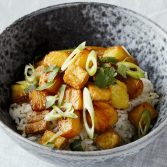 Caramelised Pineapple & Tofu
Fancy trying something different this Rosh Hashanah? This high protein recipe is sure to wow your guests.
Recipe from the brand new book 'Vegan The Cookbook' by Jean-Christian Jury, published in hardback by Phaidon, RRP £29.95.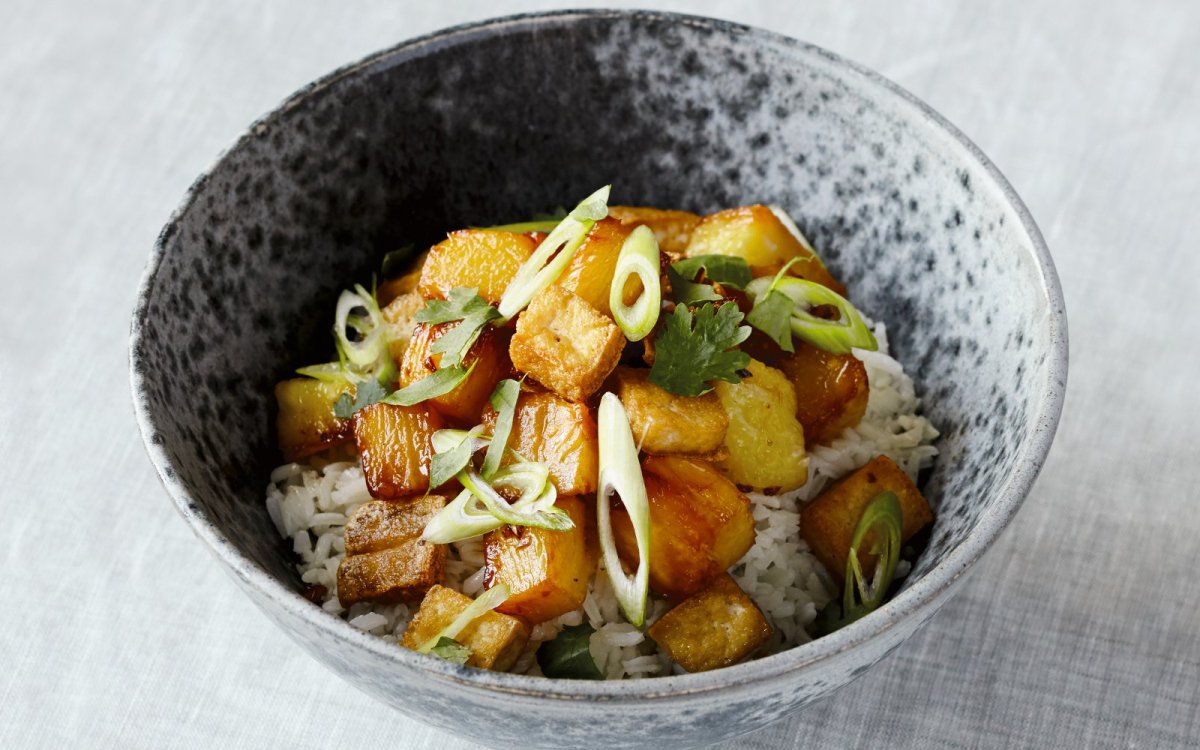 Ingredients
270 g chopped pineapple
500 g diced tofu, fried
1 clove garlic, finely chopped
2 tbsp tamari / soy sauce
1 tbsp superfine (caster) sugar
2 spring onions (scallions), sliced
salt and freshly ground black pepper
To garnish: 2 tbsp chopped coriander (cilantro)
cooked long-grain rice to serve
Instructions
1
Put the pineapple, tofu, garlic, tamari or soy sauce, and 1/2 cup (120 ml water) into a Dutch oven (casserole).
2
Add the sugar, spring onion (scallions) and season with salt and freshly ground black pepper. Stir well.
3
Set the Dutch oven over medium heat and cook for about 30 minutes, until the liquid has reduced by half.
4
Transfer the stew to a serving dish, garnish with the coriander (cilantro), and serve over hot rice.
Lara Balsam