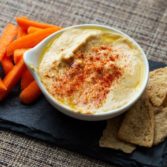 Bean & sundried tomato dip
A great quick and easy recipe from Flora ProActiv.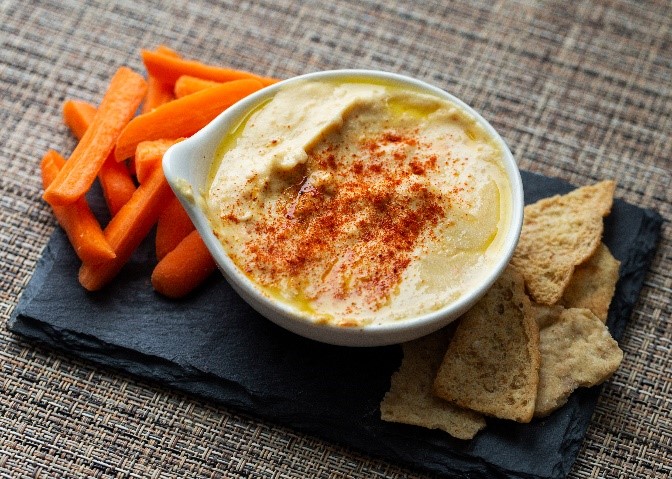 Ingredients
1 tin of butter beans (400 g)
100 g sundried tomatoes
1 clove garlic
1 tsp oregano
20 g Flora ProActiv Light
1 tbsp tahini
2 tsp lemon juice
4 tbsp water
Freshly ground black pepper
To serve:
1 carrot, chopped into batons
4 pitta breads
20 g Flora ProActiv Light
Instructions
1
Place all the dip ingredients into a mini blender and blend until smooth.
2
Toast the pittas, slice open and spread inside the pittas with the Flora ProActiv. Cut into triangles.
3
Serve the dip with the pitta triangles and carrot sticks.
Lara Balsam