Recipes
Vegetarian cuisine is colourful, nutritious and full of exciting flavours. Around the world Indian, Thai, Vietnamese, Malaysian, Ethiopian, Lebanese, and Mediterranean cookery offers some wonderful options, and Jewish cookery includes lots of delicious vegetarian dips, soups, salads, breads and much more!
If you enjoy cooking, please share one of your tried and tested vegetarian/vegan favourites. Maybe you have a "signature dish" that you always make when you have visitors?
To submit your recipe, please fill out our recipe form here.
Soups and Salads | Sides and Snacks | Main Courses | Festival Cooking | Desserts | Baking
Upcoming Events
Oct
29
Thu
7:30 pm
Raw Dessert Demonstration at JW3...

@ JW3
Raw Dessert Demonstration at JW3...
@ JW3
Oct 29 @ 7:30 pm – 9:30 pm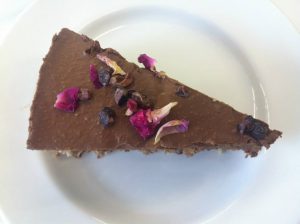 Amid predictions that it may become the world's first vegan nation, Israel's culinary world has, in the last few years, rapidly shifted towards healthier and more ethical eating, including a whole new approach to desserts.[...]
Oct
31
Sat
7:30 pm
Autumn Social

@ Winchmore Hill
Autumn Social
@ Winchmore Hill
Oct 31 @ 7:30 pm – 10:45 pm
Talented professional chef and JVS member Ines Romanelli has kindly offered her lovely home for the evening of 31st October to host a cosy social. Join us for an evening of fantastic food – the[...]