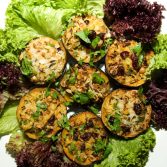 Sukkot – Baby gem squash stuffed with wild rice, hazelnuts and cranberries
For more delicious recipes, and details of Denise's cookery classes, please visit the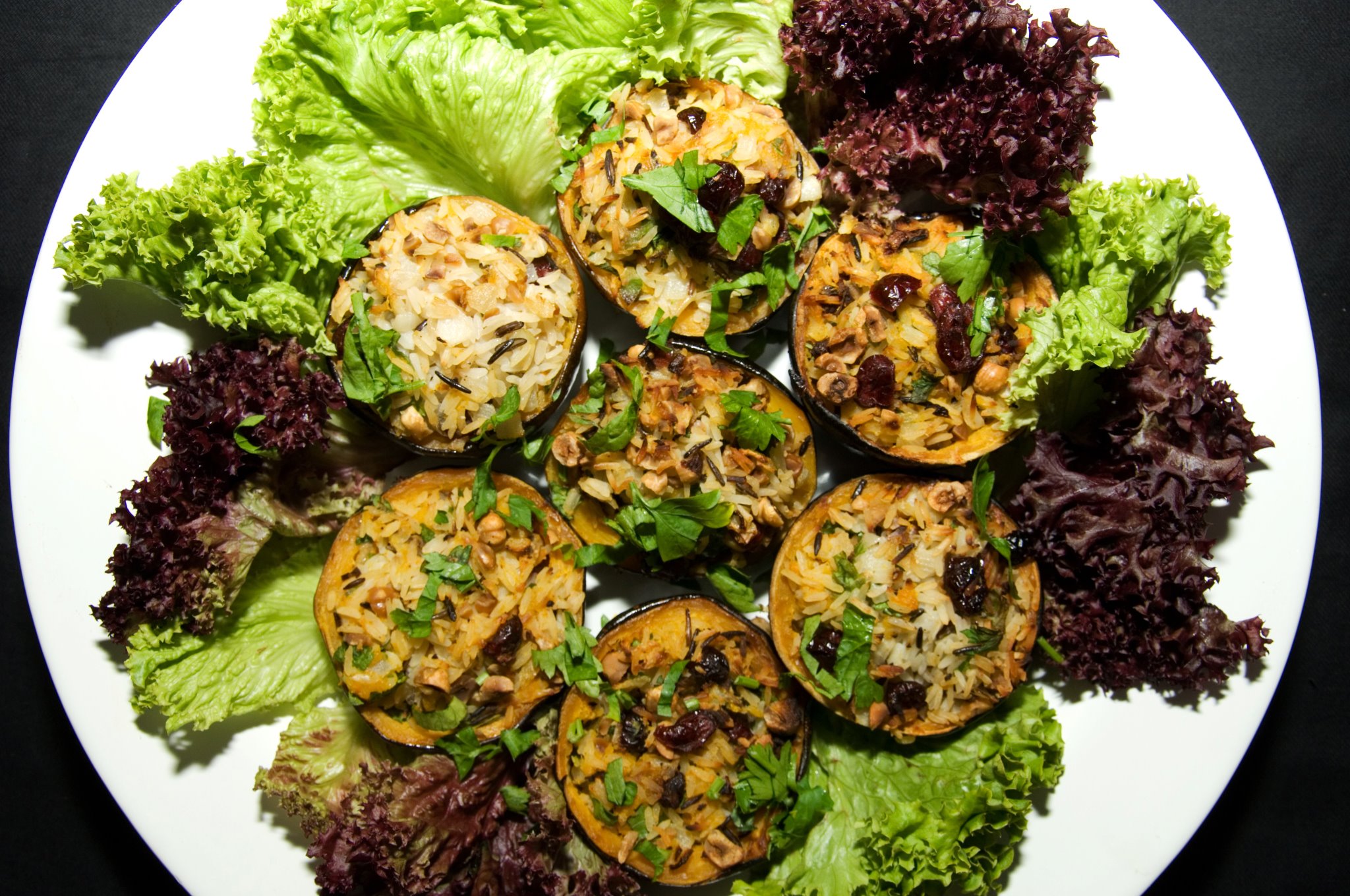 Ingredients
175 g /1 cup wild rice – (about 6 ounces)
175 g/1 cup white rice
4 small baby gem squash – (each about 10-12 ounces), cut in half, seeded
2 tablespoons olive oil
2 onions – peeled and finely chopped
2 tablespoons fresh parsley – roughly chopped
100 g dried cranberries
100 g toasted hazelnuts – roughly chopped
For the topping:
3 tablespoons dried cranberries
3 tablespoons chopped toasted hazelnuts
2 tablespoons fresh parsley
Instructions
1
Cook the 2 types of rice separately according to the packet instructions. The wild rice will take at least an extra 20 minutes longer than the white rice.
2
Transfer all the rice to large bowl.
3
Preheat oven to 200°C/400°F/gas mark 6.
4
Line a baking tray with non stick baking parchment paper. Place the squash cut side down onto the baking tray. Bake until tender, about 40 minutes. Cool.
5
Heat the olive oil in a large frying pan. Sauté the onions for about 5 minutes or until softened. Set aside.
6
Using a spoon, scoop out the pulp from the squash, leaving ½ cm/1/4 inch thick shell, reserve the shells. Roughly chop the pulp and transfer to a bowl.
7
Add the cooked onion, chopped parsley, cranberries and hazelnuts and season with salt and freshly ground black pepper.
8
Reduce oven temperature to 180°C/350°F/gas mark 4.
9
Divide rice mixture among reserved squash shells. Place in roasting pan lined with baking parchment paper. (Can be made 6 hours ahead. Cover and chill.)
10
Bake squash until filling is heated through, about 25 minutes.
11
To serve the stylish way: Sprinkle with cranberries, hazelnuts and sprigs of parsley.
Lara Balsam