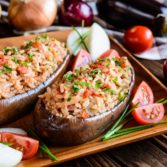 Stuffed aubergines
Another diabetes-friendly dish from
Flora ProActiv
for World Diabetes Day.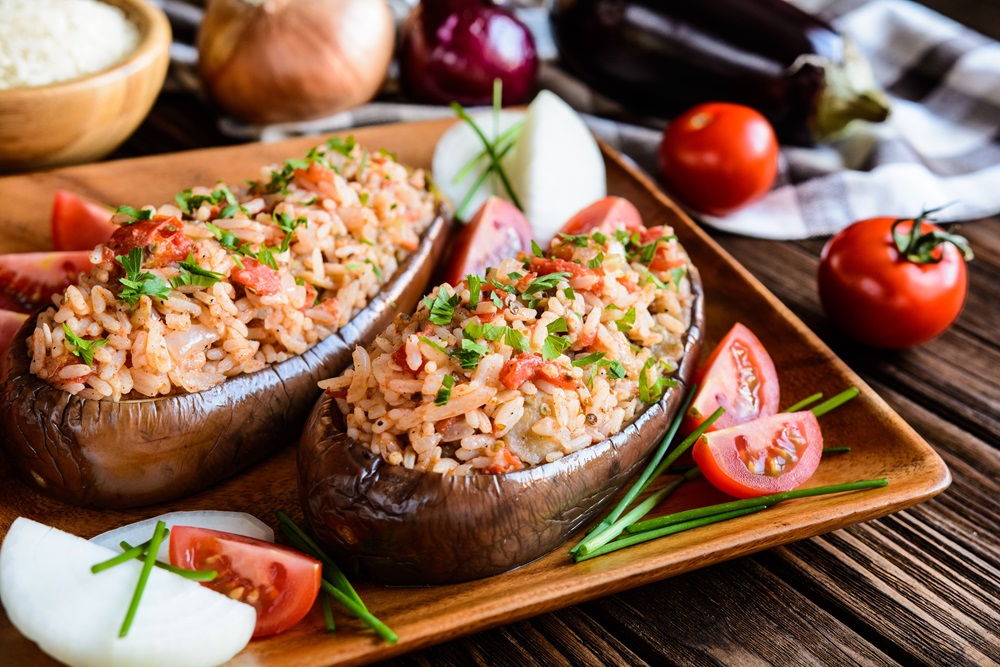 Ingredients
30 g Flora ProActiv
2 aubergines
1 red bell pepper cut into bite-sized pieces
1 tbsp olive oil
1 onion
2 garlic cloves, crushed
400 g canned crushed tomatoes
2 tbsp fresh coriander chopped
Ground black pepper
40 g ready-toasted pine nuts
100 g cooked brown rice
Instructions
1
Halve the aubergines lengthways and scoop out most of the flesh leaving a 1 cm (½ inch) shell. Arrange on an oiled baking sheet with the pepper and sprinkle with 1 teaspoon of oil.
2
Roast in preheated oven to 180°C / 170ºC Fan / gas mark 4 for 30 minutes.
3
Heat remaining oil and sauté onion and garlic until soft, then add the tomatoes. Season with pepper and simmer until reduced by half.
4
Chop aubergine flesh and add to sauce with coriander and pine nuts and cook for a further 10 minutes.
5
Mix with the cooked rice and roasted peppers and Flora ProActiv.
6
Stuff into aubergine shells with tomato mix and serve.
Lara Balsam