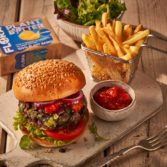 Plant burgers
With BBQ season well under way, surprise family and friends with a hearty plant-based recipe from
Flora Plant B+tter
that is simple to make and packed full of flavour, making it an effortless move towards meat-free.
Serving suggestions:
– Toasted vegan bread rolls spread with a little salted Flora Plant B+tter
– Red onion rings
– Lettuce
– Spicy tomato chutney
– Fresh tomato slices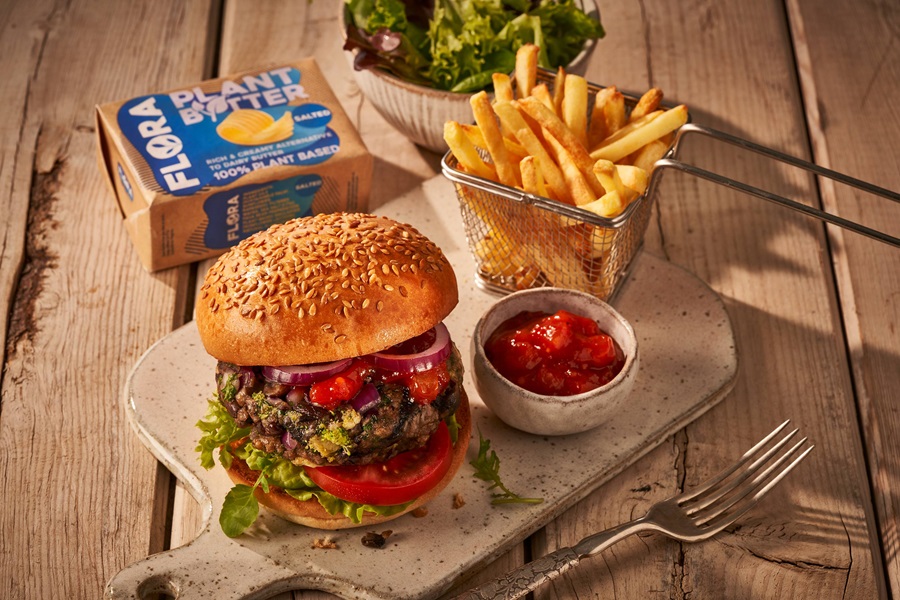 Ingredients
30 g Flora Plant B+tter salted
1 tbsp milled flaxseed mixed with 3 tbsp water
300 g portobello mushrooms
100 g fresh broccoli finely chopped
200 g cooked black beans
1 red onion finely chopped
120 g breadcrumbs
30 g chopped fresh parsley
1 tbsp vegan Worcestershire sauce
2 garlic cloves, finely chopped
100 g Violife Prosociano freshly grated
ground black pepper and sea salt
Instructions
1
Chop and sautée the mushrooms in 30 g Flora Plant B+tter and drain off any water
2
Lightly mash the black beans
3
Put all of the ingredients into a bowl and combine well. The flaxseed and water mix will act the same way as an egg to bind the ingredients together.
4
Shape into patties and fry using the remainder of the Flora Plant B+tter for 3-5 mins until golden brown.
Lara Balsam