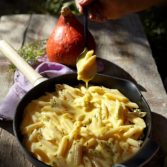 Mac & Cheese
Recipe from Violife, the leading plant-based alternative to cheese.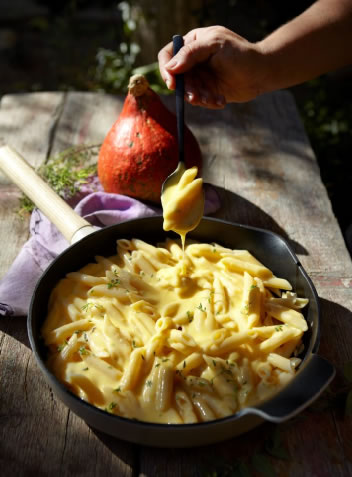 Ingredients
1 pack Violife Grated Original
1 pack gluten free pasta
350 g pumpkin puree
2-3 tbsp sage, chopped
2 garlic cloves
300 ml unsweetened almond milk
1 tbsp pepper
¼ tsp cayenne pepper
Salt, to taste
Thyme, to decorate
Instructions
1
Heat a pan with boiling water and cook the pasta.
2
To make the sauce, put the pumpkin puree, garlic, almond milk, salt, cayenne pepper and sage into a blender and blend until creamy.
3
Place the pureed ingredients into a saucepan and cook until the mixture thickens.
4
Remove the pan from the heat, add Violife Grated Original and season to taste.
5
Add the cooked pasta to the sauce and sprinkle with thyme. Serve.
Lara Balsam