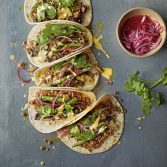 Spicy cauliflower walnut 'meat'
Nowadays, it's easy to walk into a supermarket and pick out an assortment of substitute meats, but they're always wrapped in plastic so to keep a no-waste lifestyle going – we have to get creative. One day perhaps we will have a package-free aisle for all products in every food shop and supermarket around the world but until then we have to make our own substitutes. Not only is this recipe delicious, it's completely plastic-free, so our oceans and earth will thank you. It goes well with basically anything (apart from pudding).
TIP: Store leftovers in airtight container in the fridge for up to 2 days.
*Recipe from More Plants Less Waste by Max La Manna is published by Yellow Kite, priced at £20.00. Photography by Andrew Burton.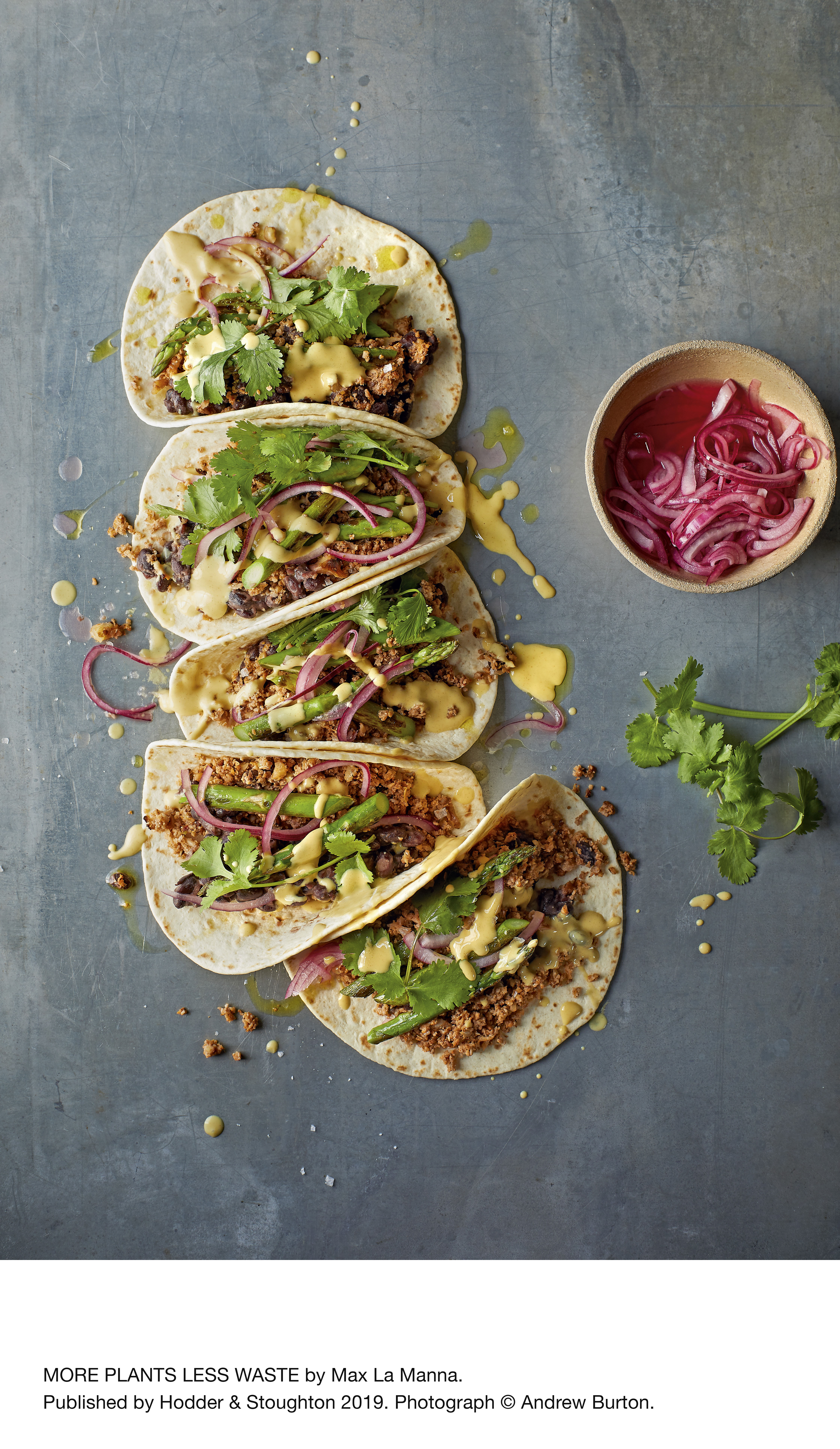 Ingredients
1 head of cauliflower, florets, core and leaves chopped
250 g walnuts
2 tsp lime juice
1 tsp ground cumin
1 tbsp chilli powder
1 tbsp extra virgin olive oil
To serve (optional):
All on your own tortillas (also from Max's book)
pickled red onions (also from Max's book)
charred asparagus
refried beans
coriander
Instructions
1
Begin by preheating your oven to 190ºC.
2
Pulse the cauliflower, walnuts and lime juice in a food processor
until they are roughly combined. Then add in your spices, adobo
sauce and oil and pulse again.
3
Transfer to a lightly greased baking tray (no parchment paper
is needed) and bake for 20–25 minutes. You will want to stir
halfway through to have an even bake.
4
Serve in tortillas with pickled red onions, charred asparagus, refried
beans and freshly chopped coriander – or whatever you fancy.
Lara Balsam