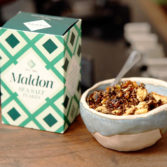 Savoury granola
Recipes created by Olia Hercules for Maldon Salt, part of the 'Feel Good Food' series running on
Maldon Salt social media
.
Showing you how to create extraordinary feel good food with Maldon Salt.
Photography by Maldon Salt.
—
This is an incredibly addictive dish and is so versatile. I enjoy it best sprinkled it over salads, soups, stews.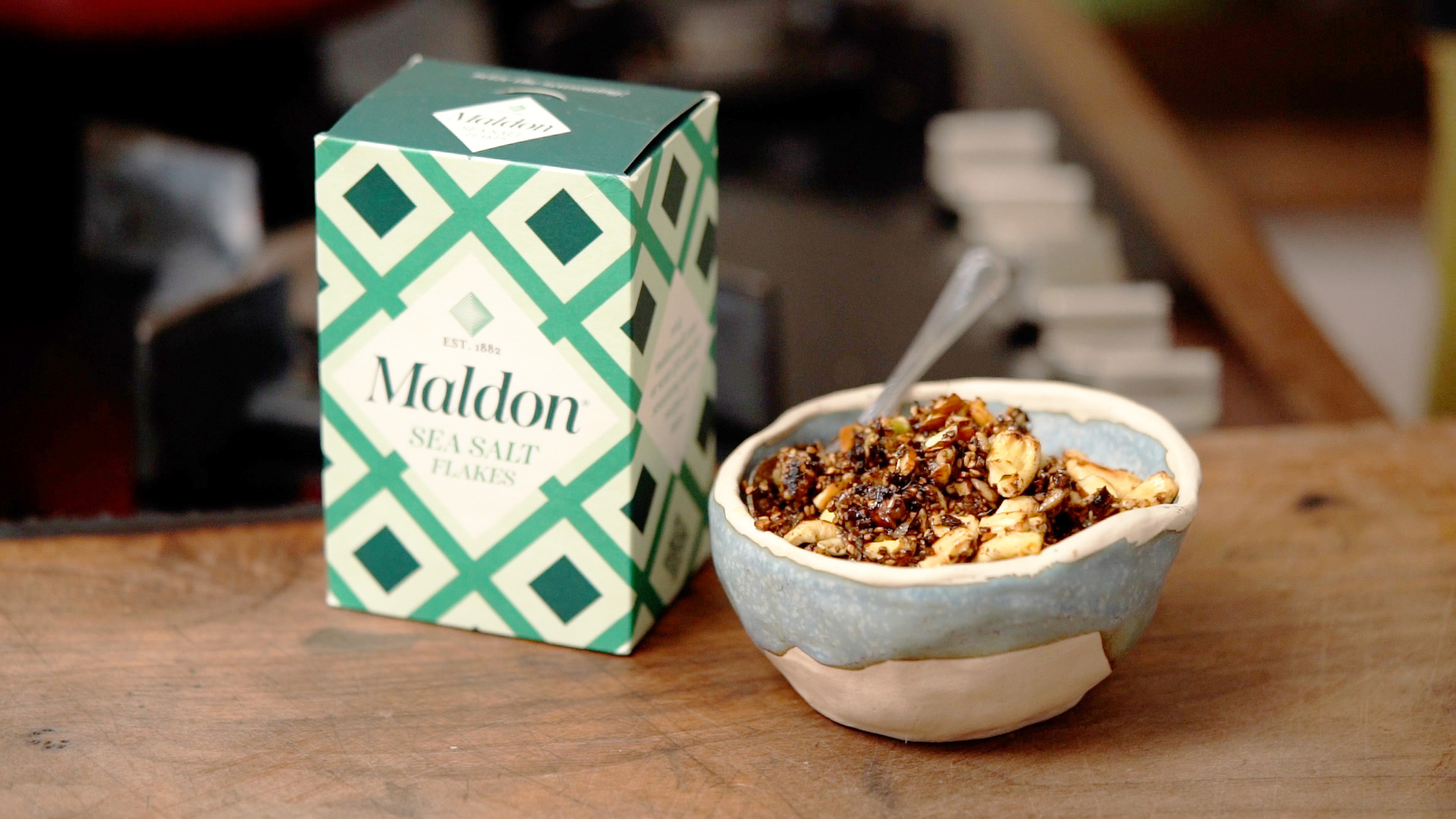 Ingredients
2 tsp sunflower seeds
2 tsp sesame seeds
2 tbsp cashew nuts
1 tbsp almonds, chopped
3 tbsp vegetable oil
5 garlic cloves, finely chopped
20 g piece of ginger
1 tbsp tamarind puree / paste
1 tbsp maple syrup
Maldon salt
Instructions
1
Put the sunflower seeds into a dry frying pan and toast until golden. Do the same with the sesame seeds and then the cashew nuts and the almonds. Put the nuts into a bowl.
2
Now heat the oil in the pan and add the garlic and the ginger, cook over a medium-low heat until lightly golden and aromatic. Add this, including the oil, into the nuts, add the tamarind and maple syrup and stir through properly.
3
Preheat the oven to 160C.
4
Line a baking sheet with some non-stick baking parchment or foil and spread out the nut and seed mixture. Sprinkle over the salt and cook for about 8-10 minutes. You are looking to dry everything out without letting the garlic to burn.
5
Remember that it may feel sticky but will dry out once left out of the oven. Keep in an air-tight container for up to a week. Use on everything or as a snack.
Lara Balsam