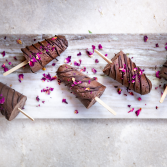 Vegan chocolate ice creams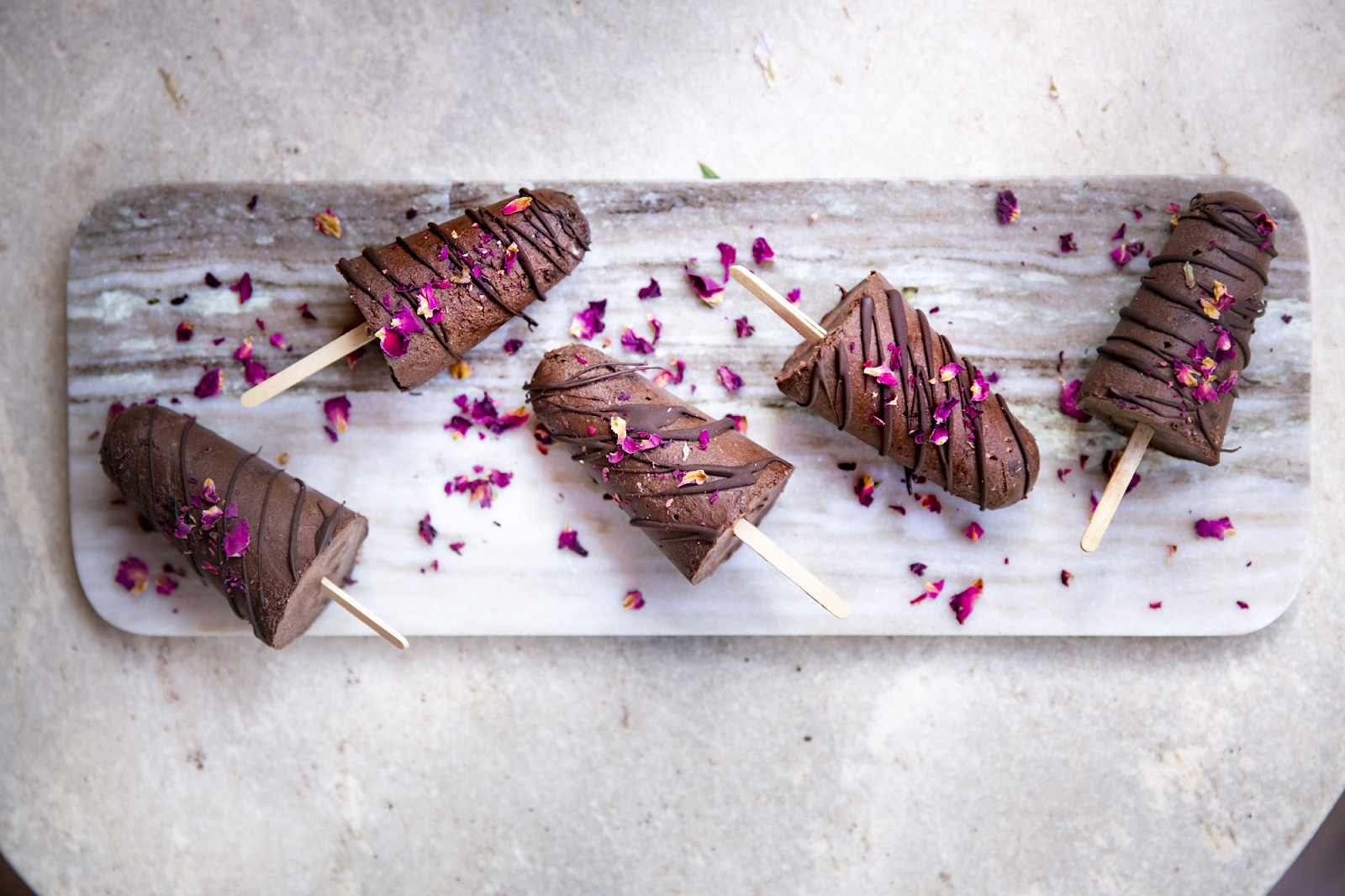 Ingredients
1 pack Violife Creamy Original
7 medjool dates , pitted
65g cup cocoa powder, unsweetened
1 tsp vanilla extract
1 tbsp coconut oil
175ml cup lukewarm water
40g cup raw unsalted cashews
1 pinch salt (omit if cashews are already salted)
1 tbsp vegan chocolate chips, optional
For chocolate coating (optional)
A handful of dark chocolate chips
½ tsp coconut oil
rose petals to decorate
Instructions
1
In a food processor, combine all dry ingredients, except for chocolate chips if using.
2
Whisk Violife Creamy Original in a bowl and add processed ingredients, mixing until creamy and smooth.
3
Add in the chocolate chips.
4
Grease the silicone mould with coconut oil and pour the chocolate fudge mixture.
5
Top with holders or insert popsicle sticks.
6
Freeze for at least 24 hours.
7
For the optional Chocolate Coating: Melt a handful of dark chocolate chips along with a tiny amount of coconut oil.
8
Line a baking sheet with parchment paper. Remove the popsicles from the freezer and drizzle with chocolate to serve.
9
Sprinkle with rose petals if you wish.
Yael Tischler