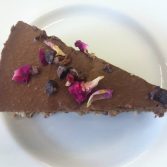 Raw Chocolate 'Cheesecake' (for Passover / Shavuot)
This dessert is so creamy and rich that nobody ever guesses it is raw and vegan! It makes for the perfect indulgent centrepiece on Shavuot / Seder night or anytime during Pesach / the rest of the year.
Recipe by Lara Balsam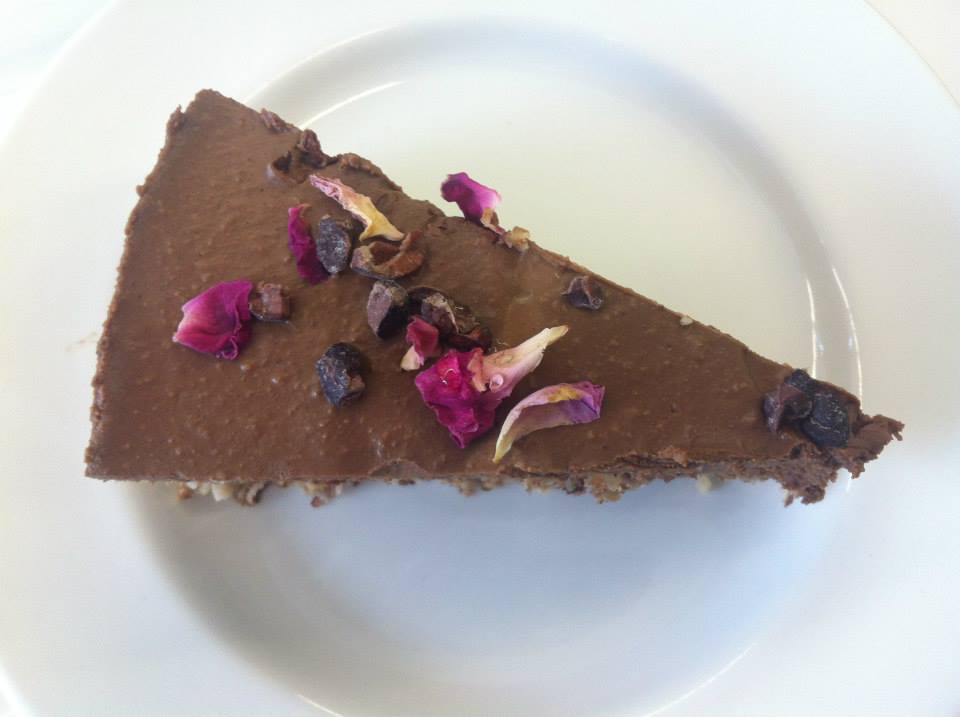 Ingredients
FOR THE BASE:
1 cup of nuts: pecans / almonds / hazelnuts, blitzed up in a blender
1 cup of dates / prunes / raisins
1 pinch sea salt
FOR THE FILLING:
2 cups raw cashews, soaked and rinsed
¼ cup + 2 tablespoons cashew butter
½ cup coconut oil, melted
½ cup agave nectar / maple syrup
½ cup raw cacao powder
½ cup water
½ tsp salt
FOR THE GARNISH:
Sprinkle a small handful of cocoa nibs / dried rose petals / crushed nuts on the top
Instructions
1
To make the base: add the dried fruit and sea salt to the pre-blitzed nuts and blend in a food processor until almost fully combined. Press the crust into the bottom of desired pan (preferably a silicon one), about ¼ inch thick. Now you can start making the delicious filling.
2
Add the cashews, agave nectar / maple syrup, salt and water to your food processor. Blend until 100% smooth. You may need to pause to scrape down the sides of the processor to ensure that everything is incorporated.
3
Next add the cacao powder, cashew butter and coconut oil to the cashew mixture and blend them all together.
4
Pour the filling over the base, and place in the freezer for 4 hours – or until it is solid all the way through.
5
Remove the cheesecake from the tin / mould and place in the fridge.
Garnish with your preferred topping.
jvs