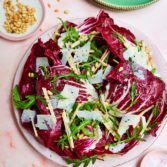 Radicchio salad with apple, rocket and pine nuts
This recipe from Maldon Salt shows you how to prepare radicchio for salad and combines apple, rocket and pine nuts along with a beautiful dressing.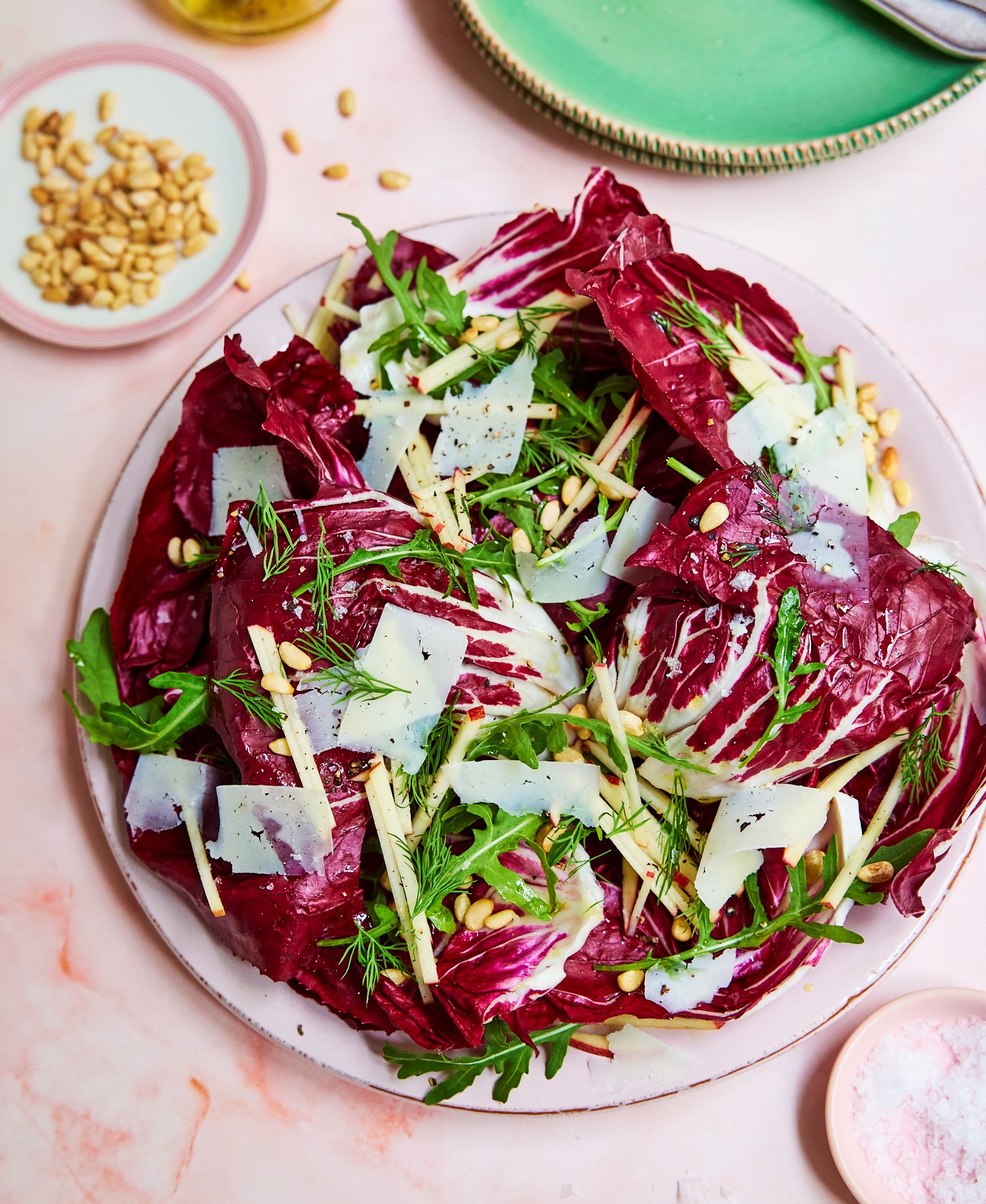 Ingredients
1 red radicchio
1 eating apple, sliced into matchsticks
50 g wild rocket
25 g vegan Pecorino style cheese / other hard vegan cheese, shaved
20 g pine nuts, toasted
10 g dill
For the dressing:
Half lemon, juiced
1 tbsp olive oil
1 tbsp walnut oil
1 tbsp cider vinegar
Maldon salt
Cracked black pepper
Instructions
1
Start by preparing the dressing for the salad. In small bowl or jug, combine the lemon juice, olive oil, walnut oil and cider vinegar. Whisk together and then season with Maldon salt and cracked black pepper. Set aside.
2
To prepare the radicchio, carefully pluck the leaves off working your way into the centre core. Once you reach the inside white core, discard this as it can be bitter and tough.
3
Arrange the radicchio leaves on a large serving platter and toss with the apple matchsticks, wild rocket and dill.
4
Drizzle the dressing over the leaves and apple before topping with the vegan cheese shavings and toasted pine nuts, plus a final garnish of dill fronds.
Lara Balsam