Warm quinoa salad with avocado, mango and pomegranate
An incredibly versatile recipe, this salad is also substantial enough to make a delicious light lunch or dinner on Boxing Day or in early January. Quinoa is packed with protein, so with the heart-healthy fibre-filled pistachio nuts, avocado and pomegranate seeds, this salad ticks all nutrition boxes. 
Recipe by Dr. Michelle Braude aka The Food Effect Doctor.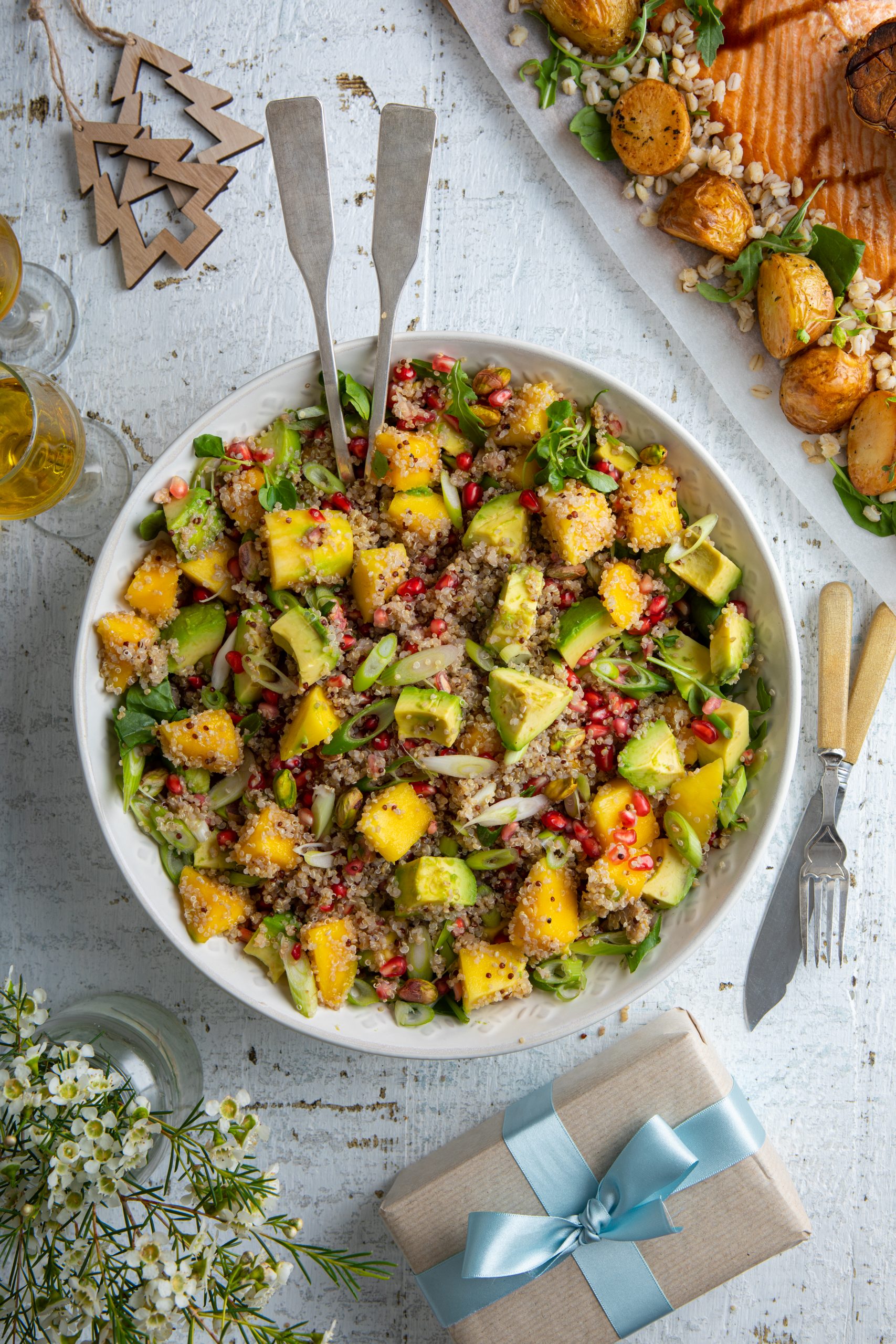 Ingredients
170 g uncooked red quinoa (or regular white quinoa)
1 ripe avocado, diced
1 small ripe mango, peeled and diced
80 g pomegranate seeds
20 g pistachio nuts, shelled
4 spring onions, thinly sliced
A few handfuls of spinach or salad leaves
For the dressing
1 tbsp olive oil
2 tbsp balsamic vinegar
1 tsp sesame oil
2 tsp low sodium soya sauce
Instructions
1
Cook the quinoa according to the packet instructions.
2
Allow to cool slightly. Put all the salad ingredients in a large bowl.
3
Whisk together the dressing ingredients. Add to the salad, and toss well to coat.
Lara Balsam