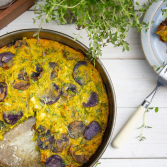 Purple potato frittata
A tasty autumn treat from Violife.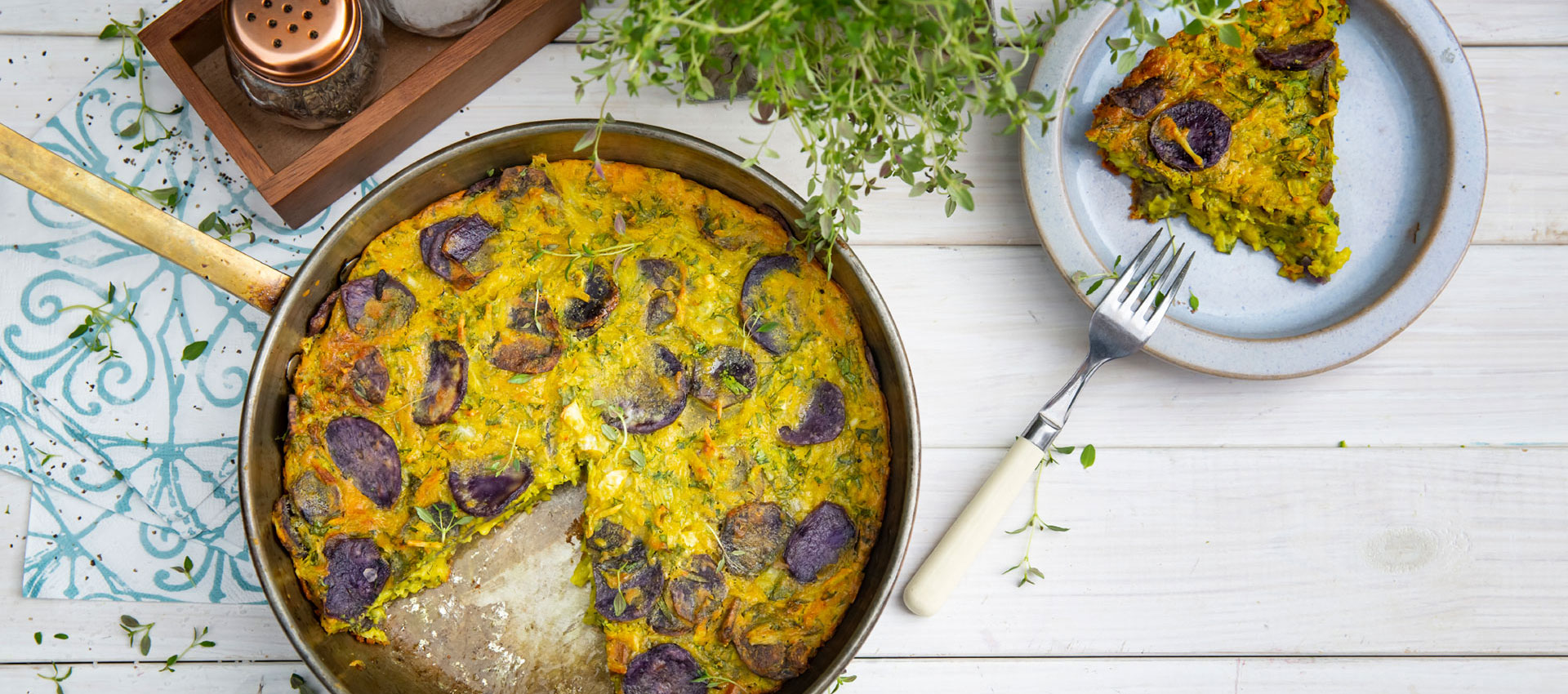 Ingredients
1 pack Violife EPIC Mature Cheddar Flavour Grated (RRP £2.50. Available at Sainsburys)
140 g chickpea flour
3 medium courgettes, grated
500 g (purple) potatoes, thinly sliced
1 large onion or shallot, thinly sliced
¼ tsp baking powder
500 ml water
Small handful of fresh parsley, chopped
3 tbsp olive oil (1 in mix, 1 in pan, 1 on top 5 min before done)
½ tsp turmeric
1 pinch of cayenne pepper
½ tsp freshly ground black pepper
¼ tsp sea salt
Thyme sprigs, to serve
Instructions
1
Preheat oven to 300° C.
2
Place 1 tbsp of olive oil in an ovenproof frying pan.
3
In a large mixing bowl, combine chickpea flour, baking powder, turmeric, cayenne pepper. Season with salt and black pepper and stir.
4
Add water, ½ pack of Violife Epic Mature Cheddar Flavour Grated and whisk.
5
Add 1 tbsp olive oil and let the batter rest while you chop the vegetables.
In a frying pan shallow fry the onion with the potatoes and add the courgette and the parsley.
6
Pour batter on top of the veggies and place in the oven for 10 minutes on grill.
7
Sprinkle with remaining Violife Epic Mature Cheddar Flavour Grated and thyme to serve.
Lara Balsam