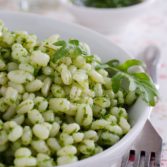 Pearl barley risotto
A diabetes-friendly risotto for World Diabetes Day from
Flora ProActiv
.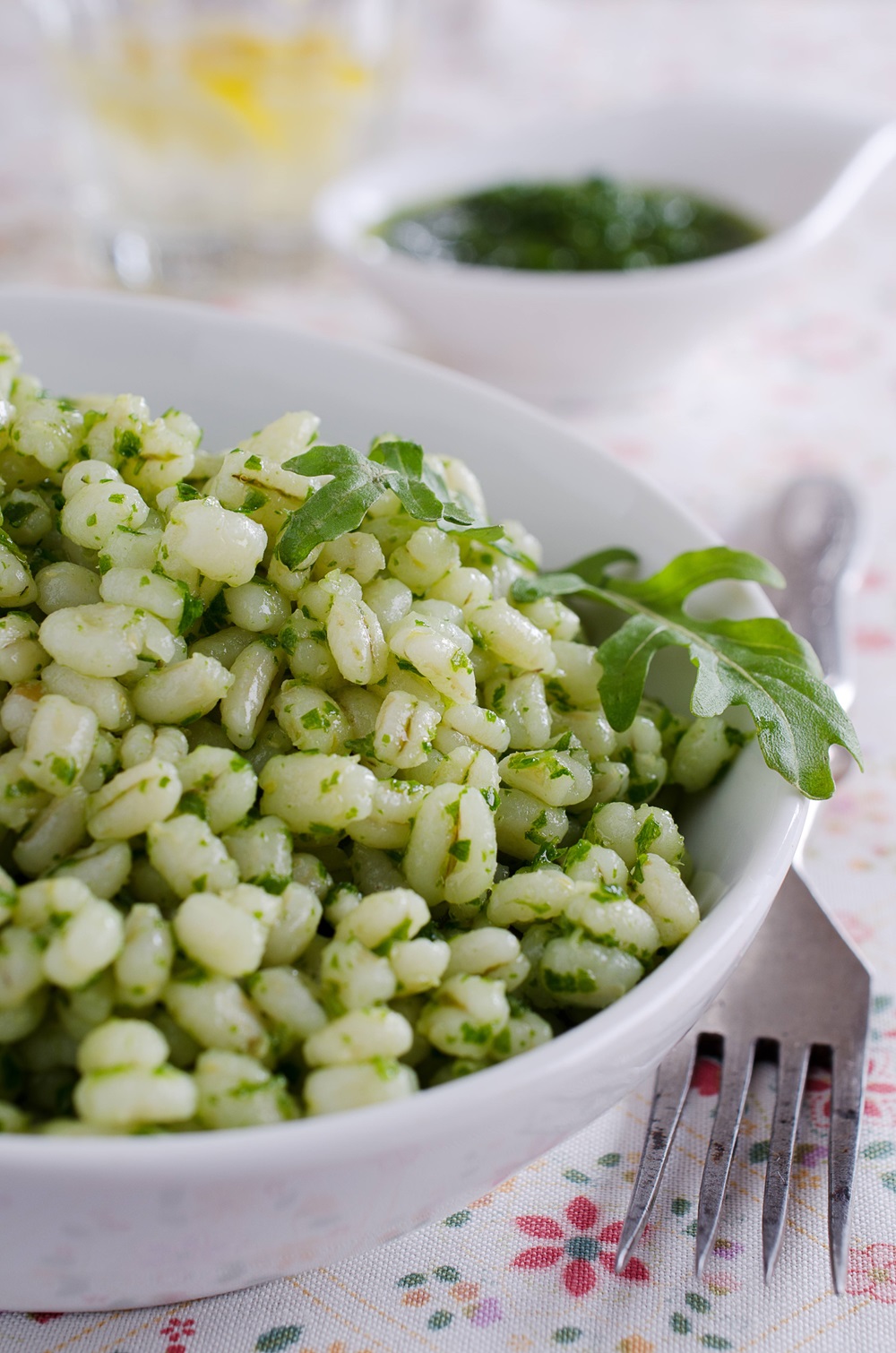 Ingredients
20 g Flora ProActiv Light
1 tbsp olive oil
1 onion, finely diced
1 courgette chopped
80 g frozen peas
160 g spinach
150 g pearl barley
1 reduced-salt vegetable stock cube, crumbled
1200 ml water boiled
1/2 tsp mixed herbs
black pepper
Instructions
1
Heat olive oil in a large pan.
2
Gently fry onion and courgette.
3
When soft, add the pearl barley and fry for 1 minute.
4
Add 200 ml boiling water and the crumbled stock cube and stir well.
5
Season with black pepper and mixed herbs.
6
As the water becomes absorbed, add more in small amounts, continually stirring, until the pearl barley becomes soft (approximately 50 minutes).
7
About 10 minutes before the end of the cooking time, add the frozen peas.
8
When the pearl barley is almost soft but is slightly firm to the bite, add the spinach to wilt into the risotto.
9
When wilted, remove the risotto from the heat. Melt the Flora ProActiv into the risotto and serve.
Lara Balsam