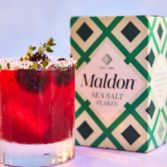 Blackberry and thyme margarita – from Maldon Salt
An easy tasty treat from Maldon Salt using fresh blackberries and thyme, both easy to grow at home.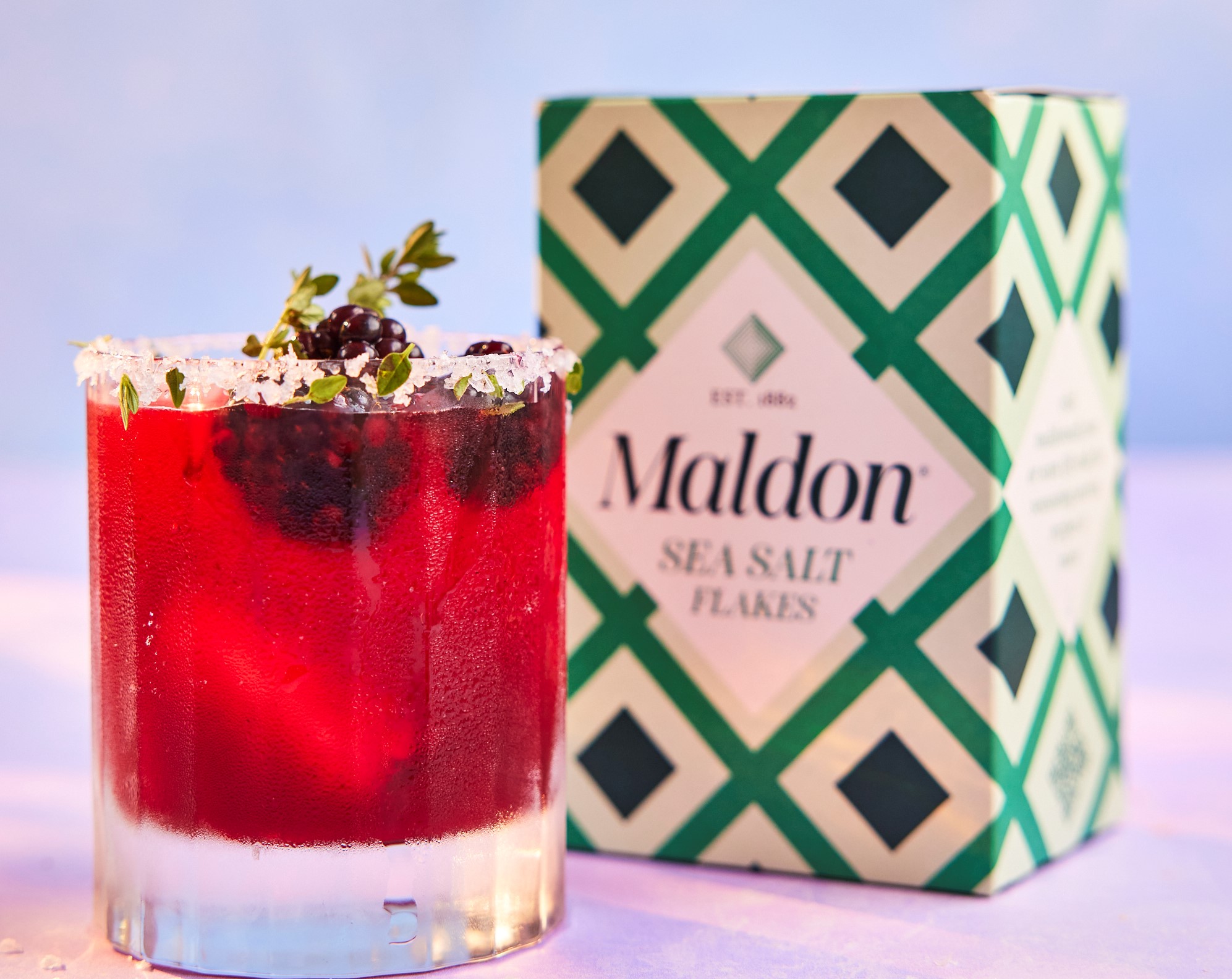 Ingredients
50 g Maldon salt
1/2 tsp thyme leaves
1 lime wedge
6 blackberries, plus 4 for garnish (10 in total)
5 sprigs of thyme
150ml reposado or silver tequila
30 ml agave syrup
75 ml lime juice
Ice
Instructions
1
Mix together the Maldon salt and the picked thyme leaves on a small plate. Rub the rim of a lowball
glass or short tumbler with the wedge of lime so it is wet. Then turn the glass upside down into the
salt and thyme mix and press and turn it so there is a good even coating of salt around the rim of
each glass.
2
In a cocktail shaker add the 6 blackberries and 3 thyme sprigs, then muddle these well together
pushing the blackberries so they burst and break down. Then into the same shaker add the tequila,
agave and lime juice. Fill the shaker half full of ice, then pop the lid on and shake really well for a
minute.
3
Add some ice cubes into your salt rimmed glasses. Then pour the margarita through a fine strainer
into each glass. Garnish with the remaining blackberries and a sprig of thyme in each glass – serve
immediately.
Lara Balsam