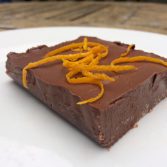 Chocolate orange tart – Passover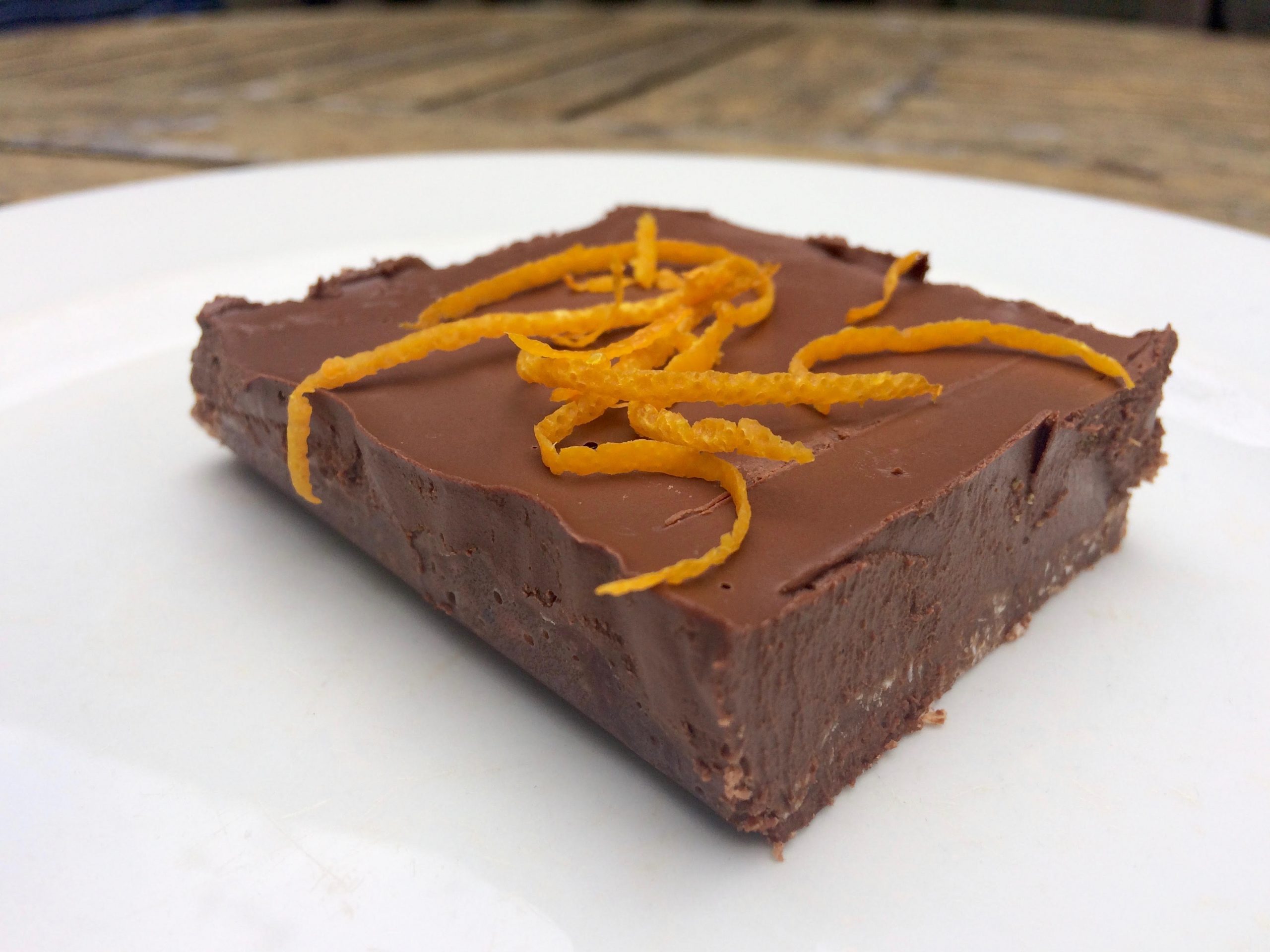 Ingredients
For the base:
100 g coconut oil, melted
100 g of coconut powder or desiccated coconut
100 g of ground almonds
2 tbsp of cacao powder
2 tbsp of date, maple syrup or other liquid sweetener
0.5 tsp of salt
For the filling:
150 g soft pitted dates
3 large oranges
80 g coconut oil, melted
80g cacao / cocoa powder
1 to 2 tbsp date (or maple) syrup
0.5 tsp salt
Instructions
1
Put the dates in a bowl and soak in hot water for 20 minutes whilst you make the base. Lightly grease a 22cm lose bottom tart or cake tin with coconut oil
2
Place all the base ingredients except the coconut oil and liquid sweetener into a food processor and blitz until combined. Add the coconut oil and date syrup and blitz again. Taste and add a little more date syrup (or other liquid sweetener) if don't think it's sweet enough. Tip the dough into the cake/tart tin. Using your fingers press the dough tightly into the base of your cake tin (if you have a tart tin push it into the fluted sides also). Place in the freezer whilst you make the filling.
3
Using the small teeth of a grater, zest 2 of the oranges. Then using a sharp knife cut the peel off these oranges, so that you are left with the orange segments without any of the pith.
4
Drain the dates reserving 50 ml of their water and put the dates and the reserved water in a food processor alongside the orange segments and zest. You can also squeeze the juice from the bits of peel with your hands, into the food processor. Blend and then add the melted coconut oil. Blitz again and then add the salt and cacao powder and blend again until smooth. Taste, and add the date syrup to taste.
5
Scrape the filling into the chilled crust and smooth with the back of a spatula. Return to the freezer and remove after about 20 minutes, when the filling just starts to set, decorate with orange zest from the third orange. Return to the freezer for at least another 30 minutes.
Remove from the freezer at least 2 hours before serving and transfer to the fridge, leaving out for at least 10 minutes before serving.
Lara Balsam