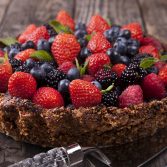 Berry Almond Tart (Pesach)
This is really easy and can be made in stages ~ so just perfect for entertaining.  You can even freeze the base and bring it out when required. Recipe by
Denise Phillips
, Professional Chef & Cookery Writer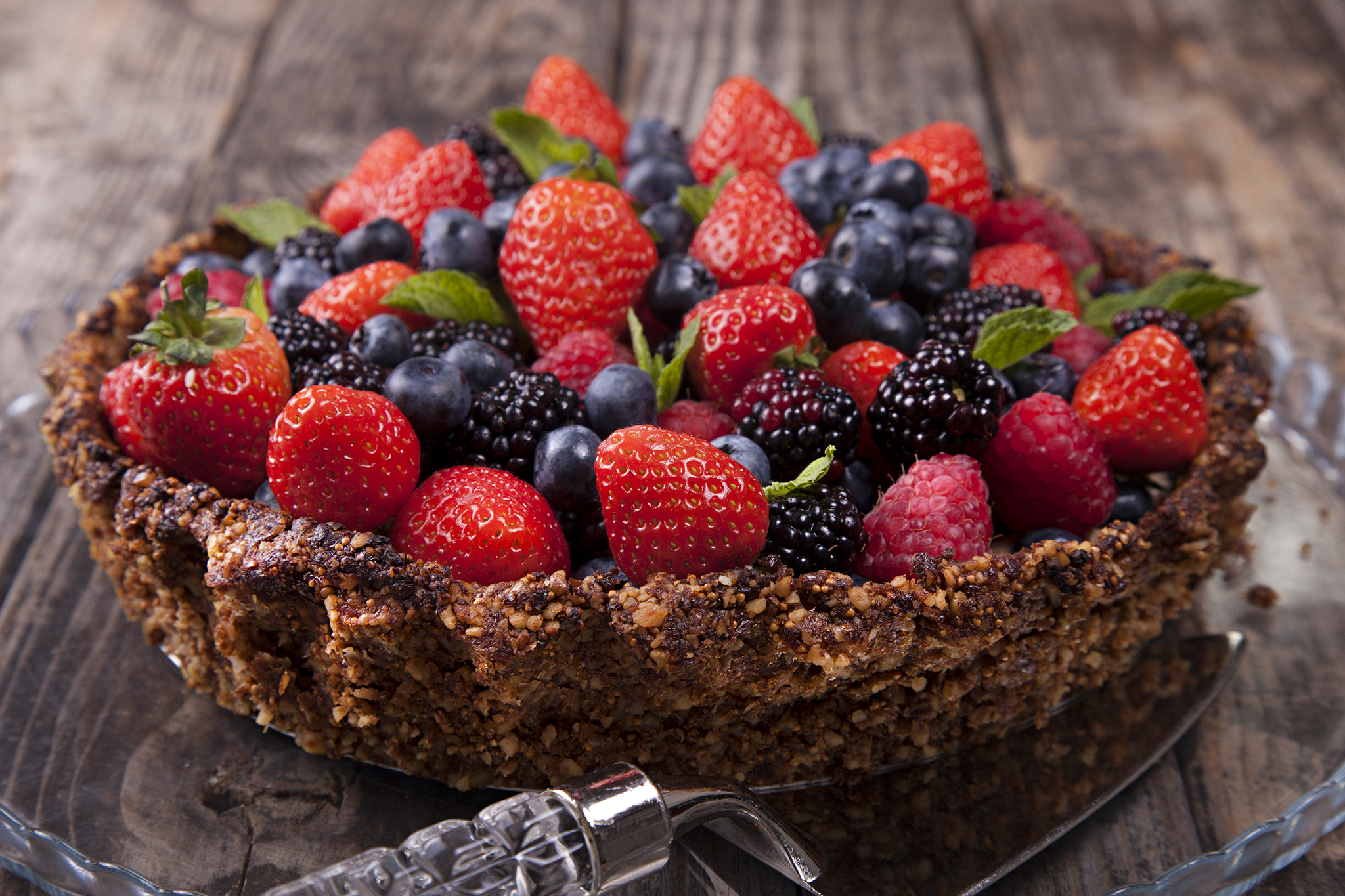 Ingredients
For the base : 350 g walnuts
250 g dried figs – stalk removed
For the filling: 170 g almond butter
150 g dairy free yoghurt
1 tsp cinnamon
For the topping:
500 g berries or fruit of your choice e.g. blueberries, blackberries, strawberries – or use frozen berries defrosted and well drained.
Instructions
1
To make the base, pulse the walnuts and figs in your food processor until they stick together, forming a rough dough.
2
Press into a 22 cm wide and 4 cm deep loose based tart tin.
3
Preheat the oven to 200C / 400F / Gas mark 6.
4
Bake blind for 20 minutes. Remove and set aside.
5
Gently remove the tart from the base and transfer to a plate.
6
To make the filling: Mix all the ingredients together until smooth.
7
Spread into the bottom of your tart base.
Lara Balsam