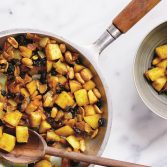 Fruit Curry with Peanuts
Another sumptuously sweet dish, perfect or celebrating the Jewish New Year. Transform a few store cupboard ingredients in to a very special centrepiece dish.
Recipe from the brand new book 'Vegan The Cookbook' by Jean-Christian Jury, published in hardback by Phaidon, RRP £29.95.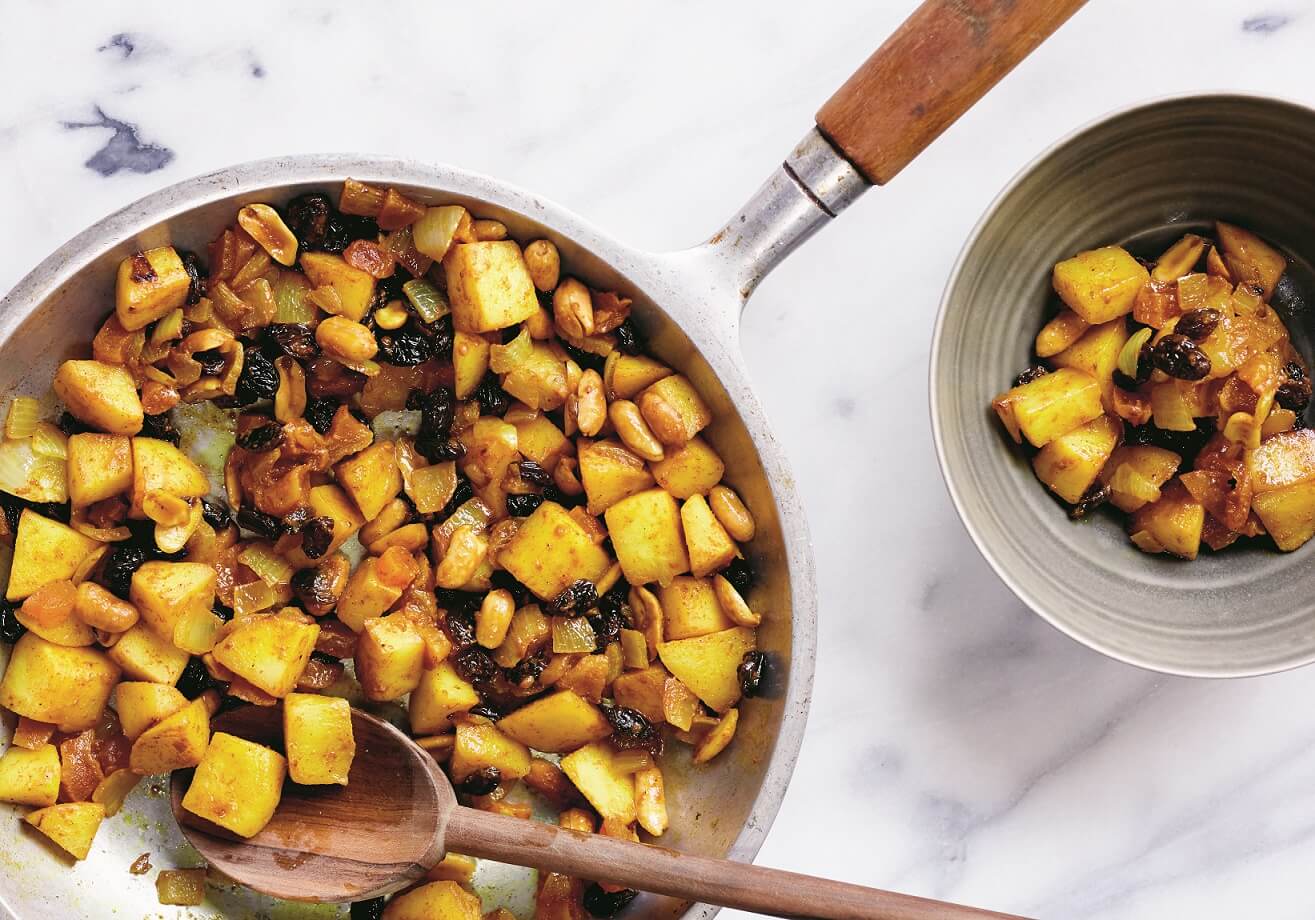 Ingredients
2 tbsp vegetable oil
2.5 cups (350 g) peeled, cored and chopped tart apples such as Granny Smith
1 cup (140 g) yellow onion, chopped
2 tsp curry powder
1.5 cups (120 g) raisins
1.5 cups (120 g) dried apricots, chopped
0.5 cup (60 g) roasted peanuts
salt and freshly ground black pepper
Sticky, Arborio, or Carnaroli rice cooked in coconut milk, to serve.
Instructions
1
Heat the vegetable oil in a large frying pan over medium heat.
2
Add the apple and onion and sauté, stirring frequently for 6 – 7 minutes, until the onion is translucent.
3
Add the curry powder, 2 tbsp water, the raisins, apricots and peanuts, and season to taste with salt and freshly ground black pepper.
4
Stir well to blend the ingredients together, then bring the mixture to a low simmer and cook for 12 minutes.
5
Serve warm or cold with sticky rice.
Lara Balsam