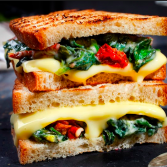 Spinach and sun-dried tomato toastie – for Shavuot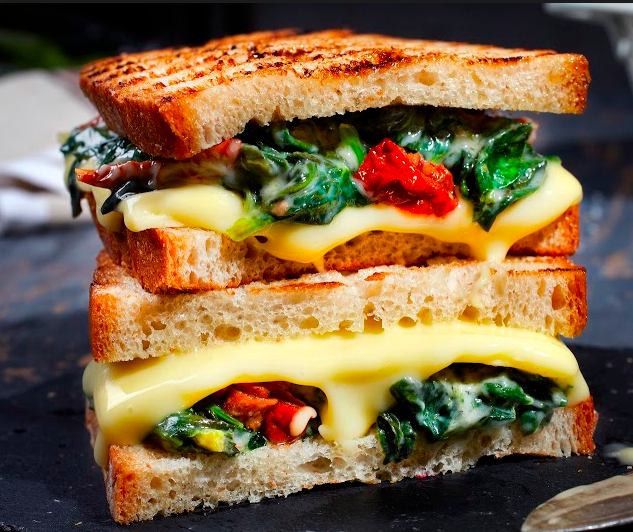 Ingredients
For the spinach cream
100g Violife Creamy Original
100g fresh spinach, roughly chopped
20g sundried tomatoes, chopped
2 garlic cloves, minced
1 tsp olive oil
Pinch of salt, to taste
For the grilled sandwich
4 slices Violife Original Slices
4 slices bread of your choice
1 tbsp coconut oil
Instructions
1
Heat a teaspoon of olive oil in a skillet. Add the garlic and sauté.
2
Add the spinach and salt and sauté for 1-2 minutes and transfer to a bowl.
3
Stir in the Violife Creamy and chopped sun-dried tomatoes and add salt to taste.
4
Spread coconut oil on one side of each of the bread slices and add them to the pan, oiled side down.
5
On each slice, spread 2 violife Original slices, spinach cream filling and top with the other slices of bread, oiled side up.
6
Use a spatula to gently press down on the grilled sandwich during frying. When the bottom is browned, flip the sandwich and cook until the other side is toasted too, about 2-4 minutes on each side.
Yael Tischler