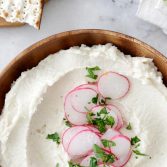 Vegan parsnip tahini spread – for Pesach
This recipe is from the
Jewish Chronicle
.
Enjoy this rich and creamy vegetable spread during Passover this year – there's an Ashkenazi version for those avoiding kitniyot.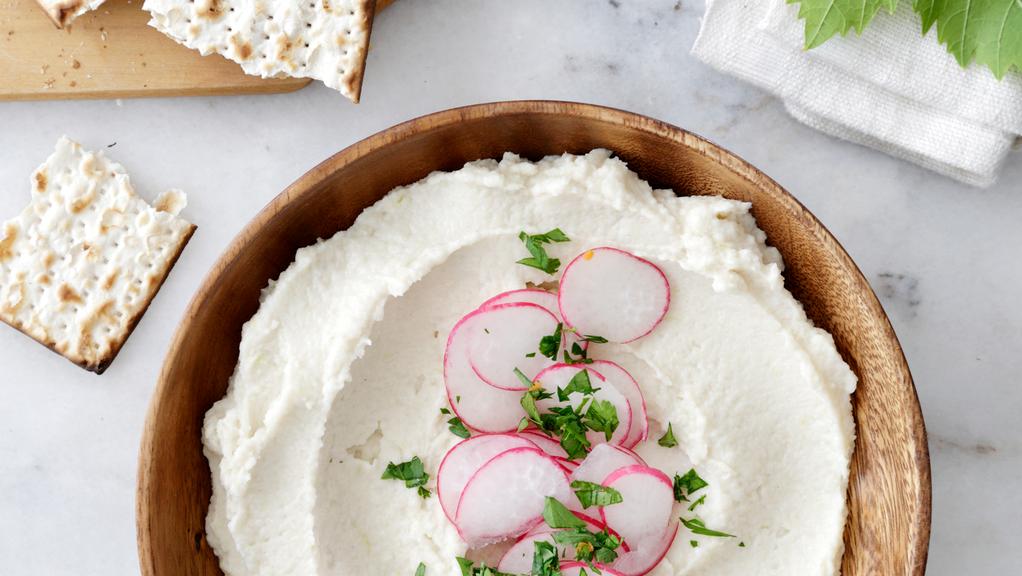 Ingredients
3 large parsnips, peeled and sliced (approx 850g)
3 tsp sliced spring onions (white part only)
60ml plus 2 tbsp tahini (for people who do not eat kitniyot, you can replace the tahini with 25g of raw cashew nuts soaked in water for 4 – 5 hours and a tablespoon of almond butter)
1 tbsp plus 1 tsp kosher for Passover white wine vinegar
2 tsp sea salt
White pepper to taste
Instructions
1
Place the prepared parsnips in a medium saucepan and cover with a couple of cm's of water. Boil for 20 minutes, or until fork-tender.
2
Drain over a large bowl, to reserve the cooking water.
3
Place the cooked parsnips in a blender with the remaining ingredients, and puree until smooth.
4
If using the cashew nuts, first blitz them in the soaking liquid until smooth, before adding the remaining ingredients and the almond butter.
5
If it's very thick, add enough cooking water to achieve the desired consistency.
6
Transfer the spread to a serving bowl, and garnish with the options of your choice.
7
Serve alongside a serving plate of matzah.
Yael Tischler