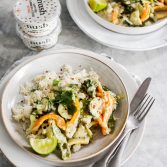 Thai green veggie curry
An easy to make, colourful, fresh and tasty curry from
Nush.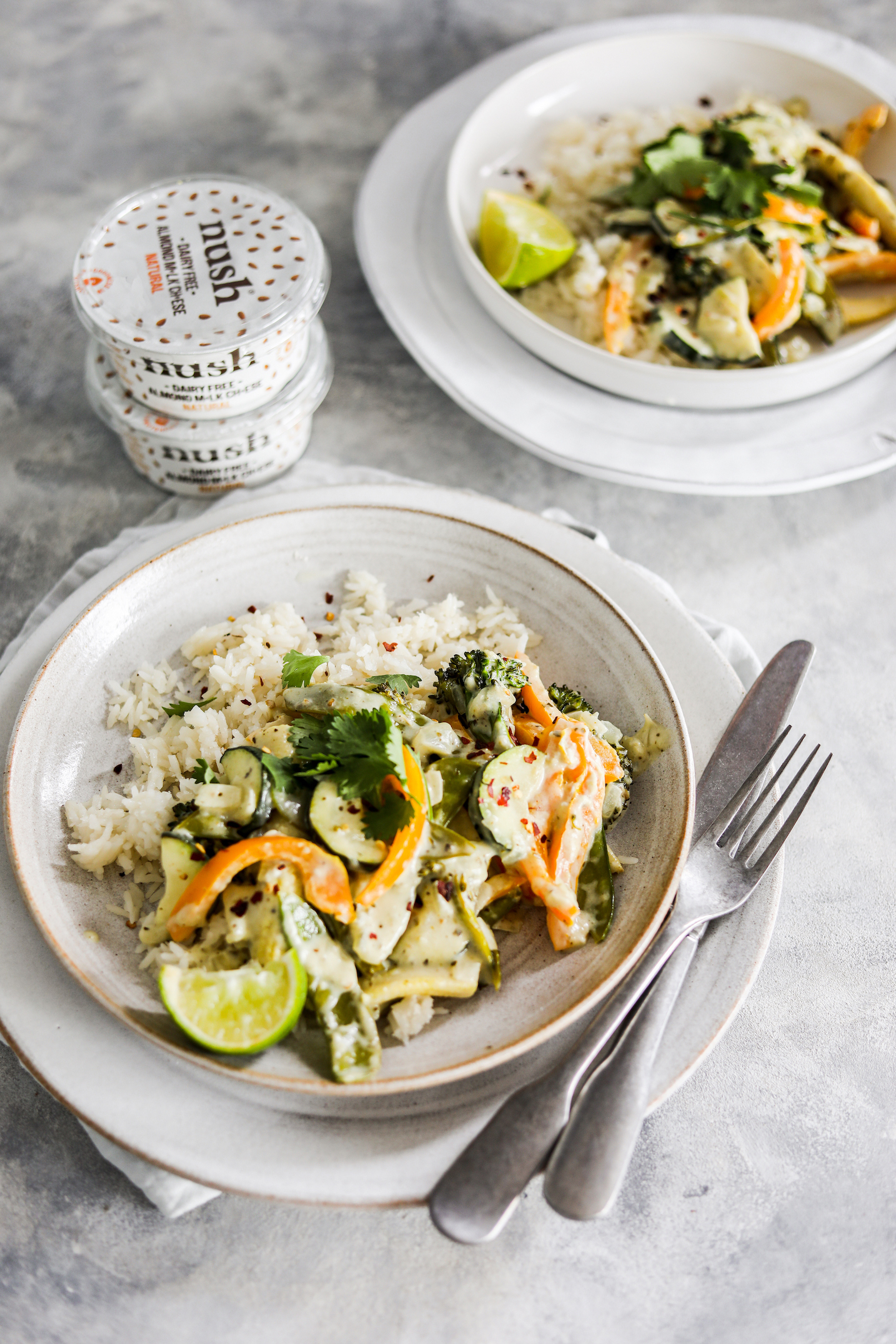 Ingredients
1 white onion (diced)
2 garlic cloves (crushed)
1 tsp of fresh ginger (grated)
1/2 courgette (thinly sliced and halved)
70g baby sweetcorn (sliced)
70g mangetout
1 orange pepper (thinly sliced)
70 g tenderstem broccoli
3.5 tbsp of Thai green paste
1/2 tsp salt
200 ml coconut milk
50 g Nush cream cheese
250 g cooked coconut rice
Fresh coriander
Lime wedges
Chilli flakes (optional)
Instructions
1
Begin by heating a large saucepan on a medium heat. Add a drizzle of oil along with the diced onion, garlic and ginger.
2
Cook for 5 minutes before adding the courgette, sweetcorn, mangetout, pepper and broccoli.
3
After a few minutes add the green paste and combine before adding the coconut milk and salt. Let simmer for 10 minutes or so stirring frequently, before stirring through the Nush cream cheese. Let cook for a few minutes longer until the cream cheese has melted and combined.
4
Serve with coconut rice and garnish with fresh coriander, a squeeze of lime and some chilli flakes should you wish. Enjoy!
Lara Balsam