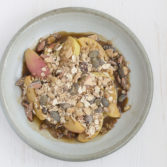 Sweet white miso apple crumble
This warm crumble is so simple, with no baking involved. We add sweet miso to create a sumptuous salted caramel flavoured sauce. Enjoy with a scoop of dairy-free ice cream.
Recipe from Clearspring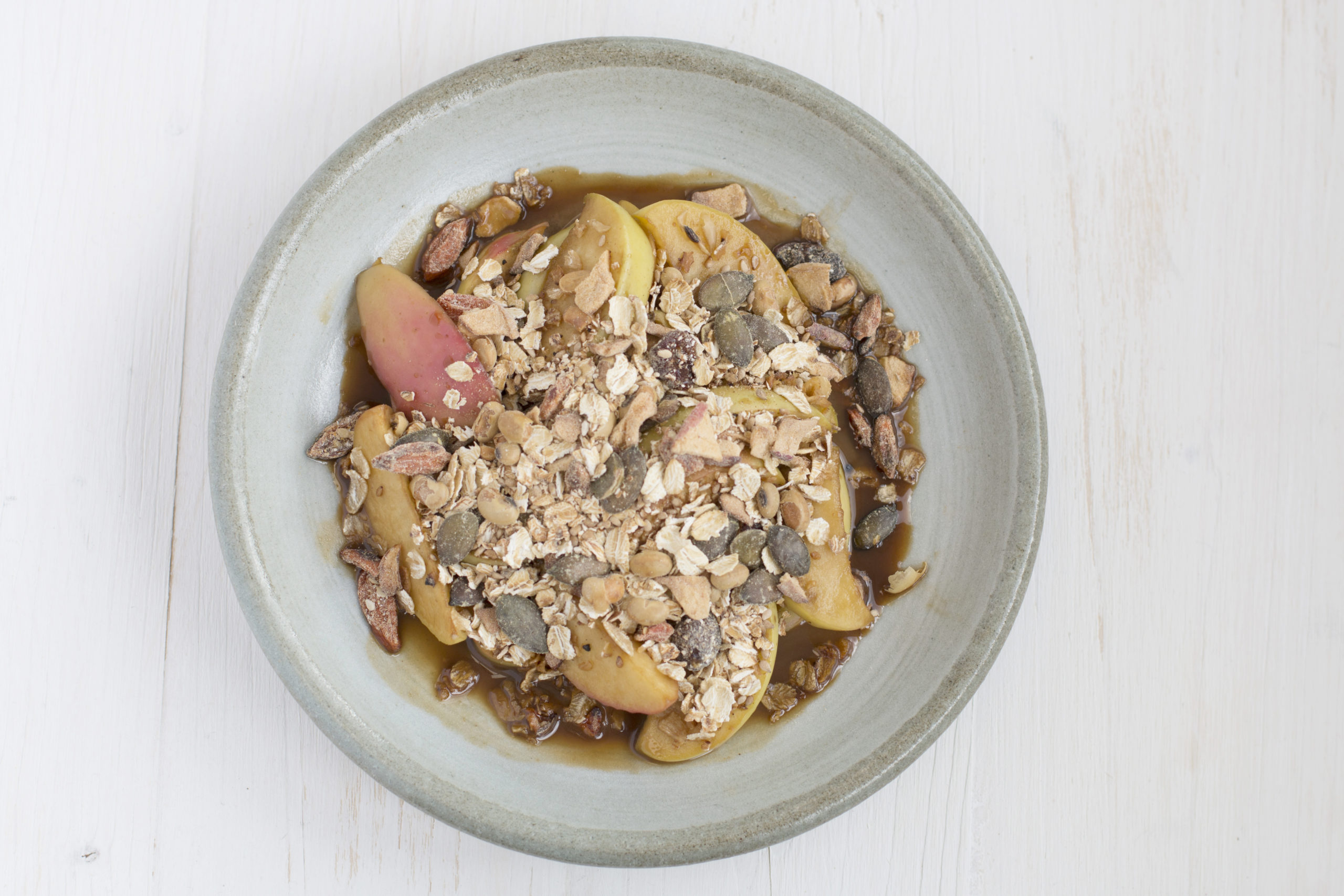 Ingredients
4 tsbp Clearspring sweet white miso
60 g coconut sugar
300 ml Clearspring coconut milk
4 braeburn apple (or similar texture and flavour), peeled and cored
80 g Clearspring instant super porridge (oats)
30 g Clearspring snack organic roasted seeds and cranberries
Instructions
1
First start by making the miso caramel sauce; in a small saucepan, add the coconut sugar and coconut milk (shake the milk in the can to mix up the water and cream). Stir well and heat gently. Once the sugar has melted, stir in the white miso.
2
Slice each apple in to 8 equal wedges and add to the sauce, allow to simmer on a low heat until the apples are cooked through but still hold their shape and sauce has thickened.
3
Toast the oats and seeds in a dry pan on a medium heat, portion out the stewed apple in to 4 bowls and top with the toasted oats and seeds and serve warm.
jvs