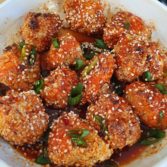 Sticky cauliflower wings
Recipe by Madeleine Shaw.
The Ideal Home Show, in partnership with NatWest, the world's longest running exhibition, will return to Olympia London from Friday 11th to Sunday 27th March 2022. Madeline Shaw will be on the Eat & Drink Stage on Thursday 24th March. For more information and tickets, please visit idealhomeshow.co.uk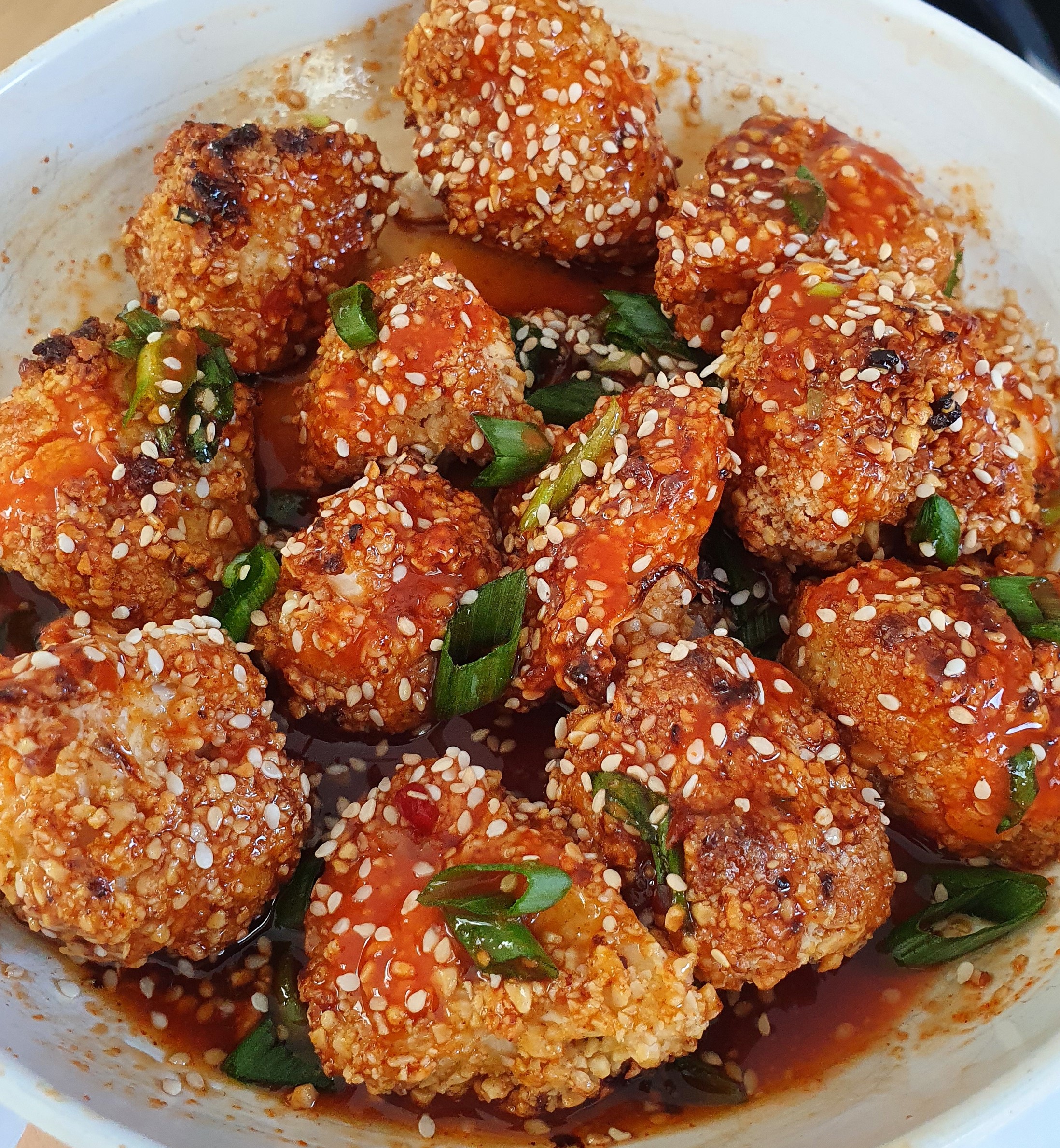 Ingredients
1 cauliflower, cut into florets
200 ml vegan milk
For the batter:
1 tsp salt
1 tsp ground pepper
1 tsp chinese five spice
1/2 tsp cayenne pepper
1 tsp garlic powder
150 g cashews, blitzed into flour consistency
For the glaze:
3 tbsp maple syrup
3 tbsp sriracha sauce
2 tbsp tamari (to keep it gluten free) or soy sauce
2 tbsp sesame seeds
Instructions
1
Start by preheating the oven to 210 c.
2
Place the batter ingredients in a bowl and the vegan milk into another.
3
Dip the cauliflower in the vegan milk then add to the cashew batter and coat.
4
Once coated put the cauliflower on a rack if you have one if not on a lined baking tray.
5
Repeat this for all of the florets with the rest of the mixture.
6
Bake in the oven for 22 – 25 mins until crispy and cooked through.
7
Just before you take out the cooked cauliflower, make the glaze.
8
Heat the ingredients in a pan for a few minutes then drizzle over the cauliflower and sprinkle over some sesame seeds to serve.
Lara Balsam