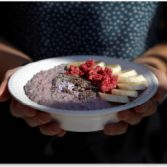 Acai bowl
Recipe from
Violife
, the leading plant-based alternative to cheese.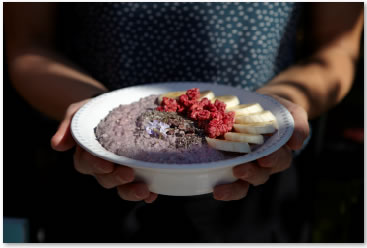 Ingredients
1 pack Violife Creamy Original
256 g old-fashioned rolled oats
470 ml almond milk
1 tbsp golden flax
1 tbsp chia seeds
6 tbsp acai powder
1 tbsp ground dried pink muesli
1 apple, shredded
1 cup mixed berries
Toppings:
125 g blackberries, blueberries or pomegranate
2 bananas, sliced
75 g dried mulberries
2 tbsp raw cacao nibs
Instructions
1
Gently mix Violife Creamy Original with rolled oats, almond milk, flax seeds, chia seeds, acai powder, shredded apple and mixed berries and soak overnight.
2
Transfer the mixture to small bowls or jars and decorate with banana slices, fresh berries, dried mulberries, raw cacao nibs, and pink muesli.
Lara Balsam