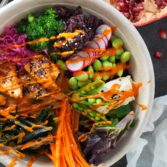 Oumph! Buddha Bowl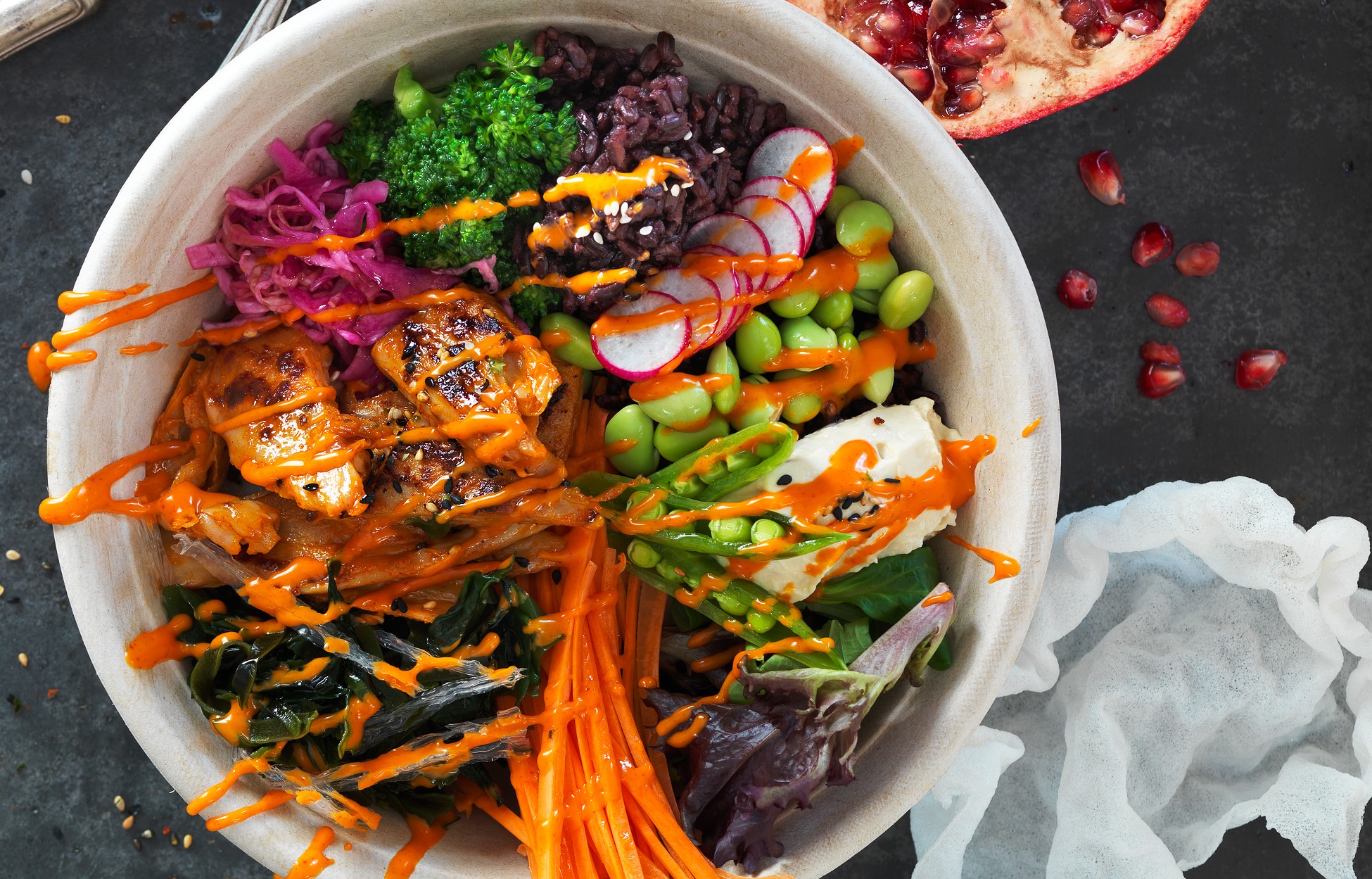 Ingredients
1 pack (280 g) Oumph! Pulled BBQ Chunks
250 ml sushi rice or black rice
Vegetable suggestions:
Broccoli (approx. 250 g)
Shredded carrots (approx. 200 g)
Shredded sugar snap peas (3 – 4 pods per person)
Leaves such as baby spinach or lettuce (1 handful)
Pea sprouts or bean sprouts
Plus, any of your favourites!
Sauce suggestions:
Sriracha mayo (made by adding sriracha to vegan mayo / hummus
Instructions
1
Boil the rice as stated on the packaging.
2
Meanwhile, finely shred the carrots and the sugar snap peas or use whole.
3
If using broccoli steam or boil until the small florets are just done. Rinse in cold water to stop them from cooking further.
4
Cook the Oumph! following the pack instructions.
5
Start creating your bowl by lining the bottom with the cooked rice, then arrange the various vegetable ingredients on top with the handful of leaves. Top with Oumph! and drizzle over the sauces.  There are no wrong ingredients in a Buddha Bowl, as long as its yummy!
Lara Balsam