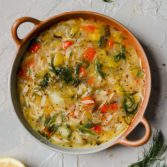 Orzo, leek and dill soup
British Leeks are at the height of their season right now – one of the few indigenous British vegetables to be at their best during the winter months.
This year British Leek Growers Association has teamed up with chef and social influencer Lucy Parker to create some new, delicious leek-based recipes.  They are all plant-based and simple and easy to prepare, typically taking between 10 and 20 mins preparation time.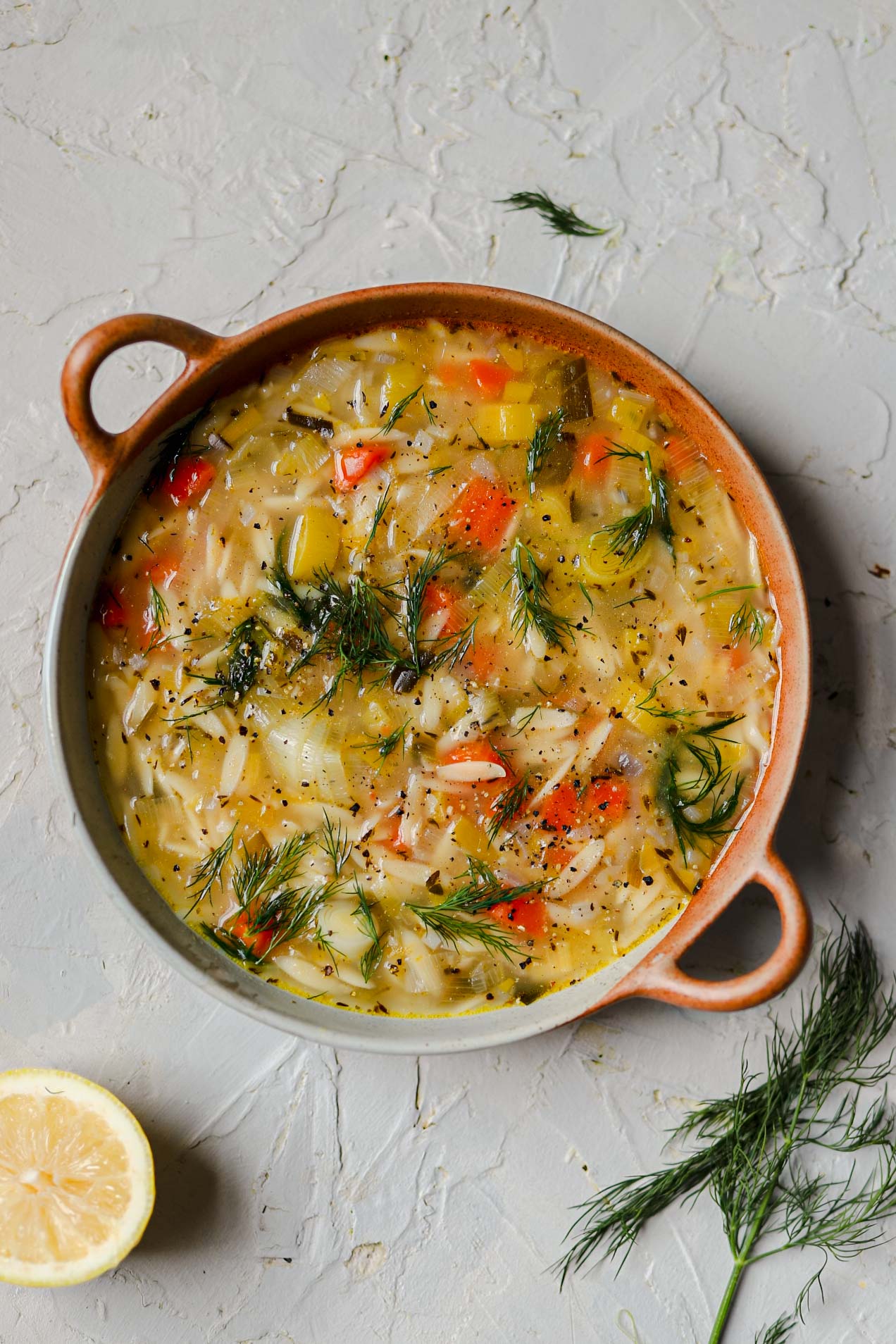 Ingredients
1 tbsp olive oil
1 red onion
3 large cloves garlic
1 carrot, diced
1 leek, green ends included, diced
1 tsp dried thyme
120 g orzo pasta
1.5 litres vegetable stock (stock cube and boiling water)
3 – 4 sprigs fresh dill
salt & pepper to taste
1/2 lemon, squeezed
Extra virgin olive oil to garnish
Instructions
1
Start by finely chopping the garlic and onion, dice the carrot and leek and add to a large pot with a drizzle of olive oil, salt and pepper and sweat down for around 6 minutes
2
Boil the kettle and add the water to a bowl with the stock cube and whisk until dissolved
3
Add the orzo to the pot along with the stock, dried thyme and leave to bubble away for around 12 minutes
4
Add a little more seasoning of salt and pepper, the squeeze of lemon and fresh dill and taste test
5
Once cooked serve up with a drizzle of extra virgin olive oil on each bowl with a sprig of fresh dill
Lara Balsam