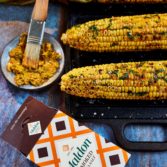 Charred BBQ sweetcorn with smoked salt, harissa and coriander butter
This recipe from Maldon Salt is a great addition to your summer BBQ.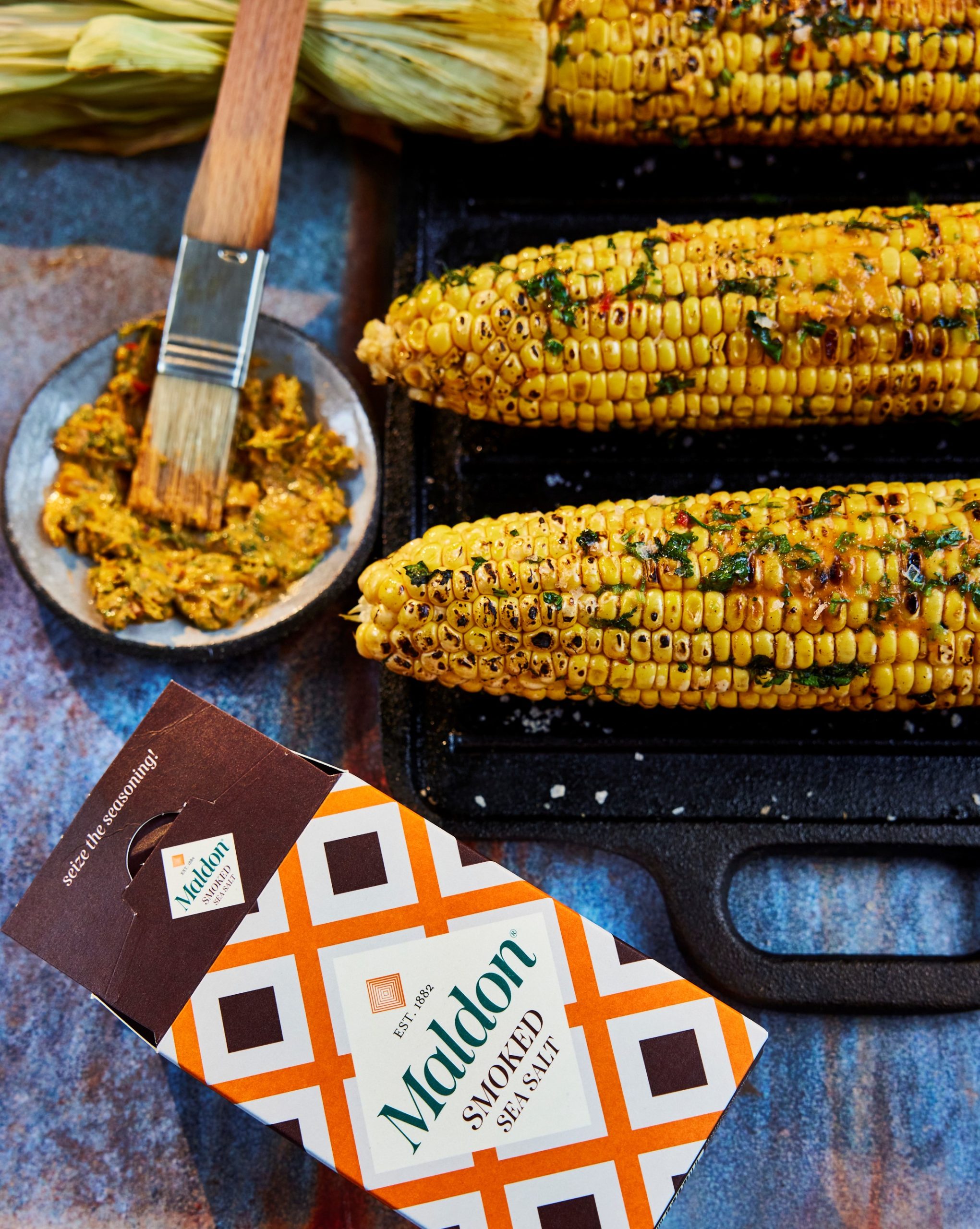 Ingredients
200 g unsalted vegan butter / margarine, softened
2 tbsp harissa
A small handful coriander, finely chopped
1 tsp Maldon smoked salt
5 x corn on the cob
Instructions
1
In a small bowl prepare the flavoured butter by mixing together the softened butter, harissa,
chopped coriander and smoked Maldon salt.
2
Heat up the BBQ or alternatively you can use a griddle pan. Use a pastry brush to cover the corn with
the butter and then place them onto the BBQ and cook for 4 – 5 minutes on each side until the corn
is bright yellow and cooked, with charred areas.
3
Once the corn is cooked, brush with a little extra of the butter and a final sprinkling of Maldon
smoked salt – serve straight away.
Lara Balsam