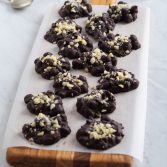 Hazelnut chocolate clusters
Recipe by Dr. Michelle Braude aka
The Food Effect Doctor.
Quick and easy to make, these 'no-bake' clusters (my take on those famous Hazelnut balls) require just a few ingredients. Delicious and low in sugar, they're perfect home-made treats.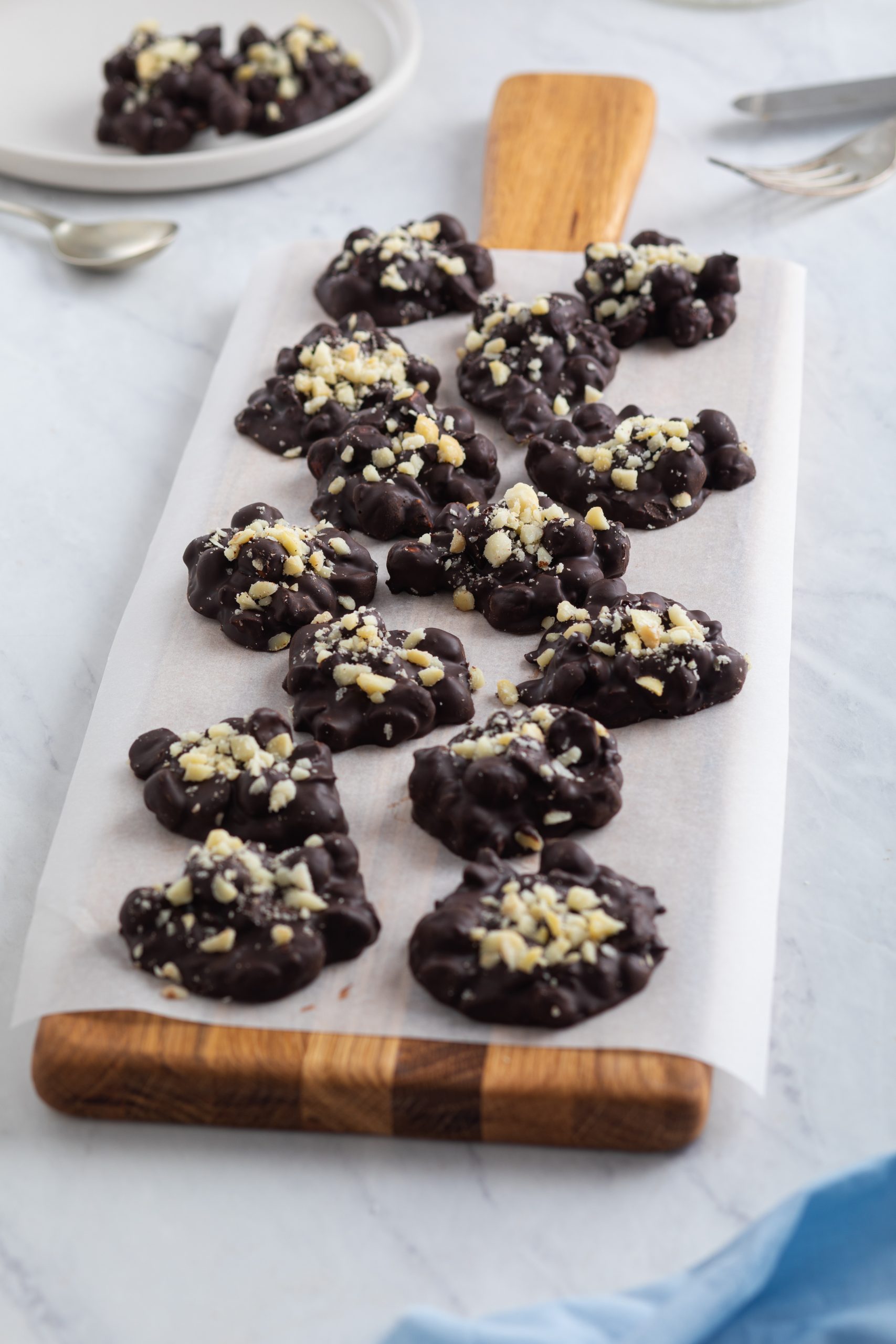 Ingredients
340 g 90% cacao dark chocolate
226 g hazelnuts (or other nuts)
Pinch of salt (*if using unsalted nuts)
Xylitol to sweeten
Instructions
1
Line a large baking tray with baking paper or foil and set aside.
2
Melt the chocolate in a heavy-based pan over a low heat. Keep stirring, making sure you don't burn the chocolate. As soon as the chocolate has melted, turn off the heat.
3
Add the nuts to the melted chocolate, and xylitol to sweeten to your taste, and stir well until they are fully mixed in and coated. 
4
Spoon heaping tablespoons of the mixture onto the prepared baking tray. Allow to cool. 
5
Place in the fridge and allow to set for several hours. Remove from the baking paper or foil.
Lara Balsam