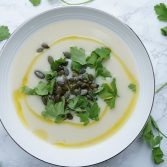 Creamy cauliflower soup
You'll have a hard time believing this soup is so low in calories and fat, and totally dairy free.
Recipe by Dr. Michelle Braude aka The Food Effect Doctor.
Variation: stir through a tsp. of ground turmeric and a sprinkling of curry powder for a delicious twist on this recipe!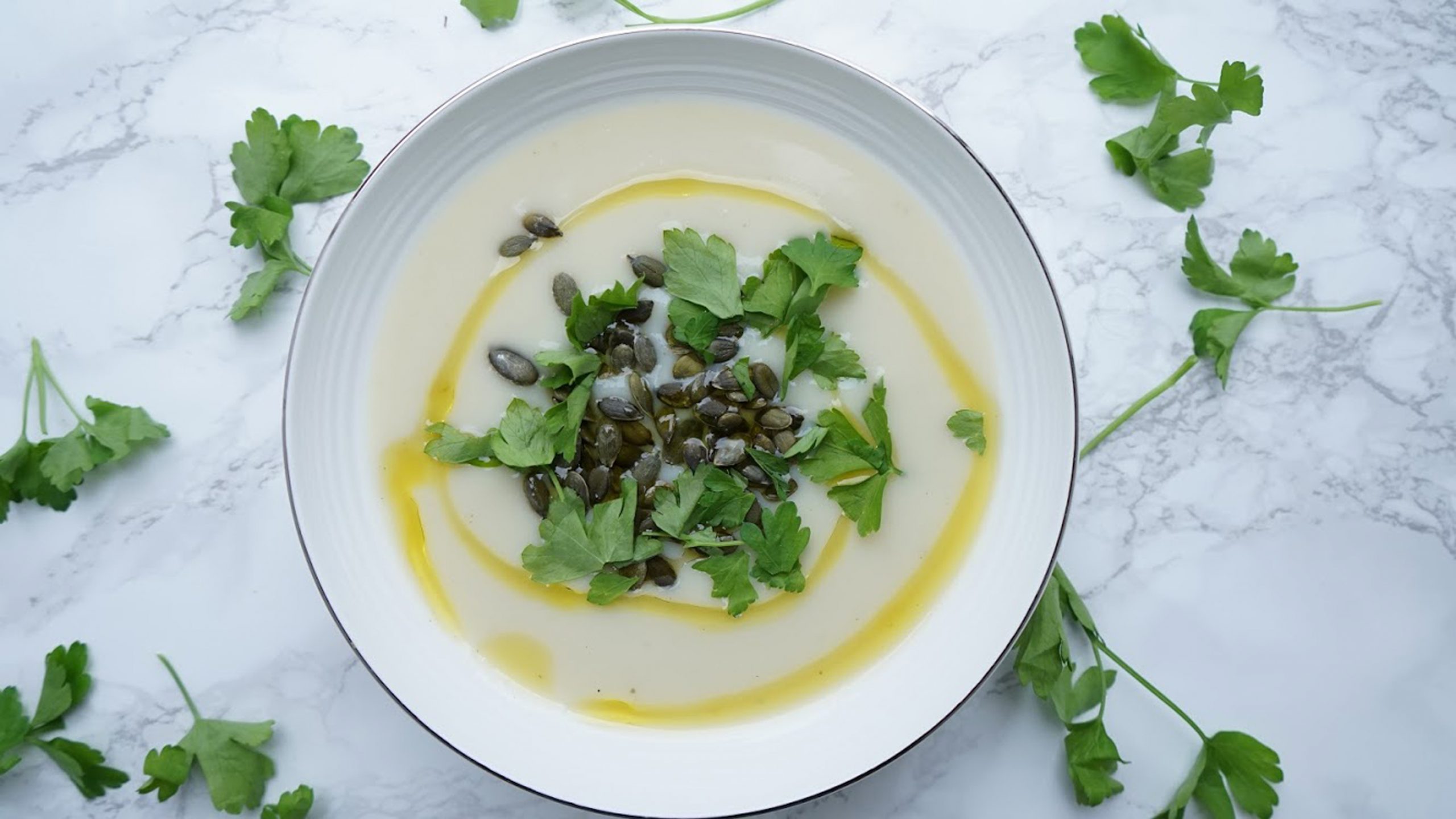 Ingredients
1 tbsp olive oil
900 g frozen cauliflower
1 large onion, peeled and chopped
2 garlic cloves, peeled and crushed
1.5litres of vegetable stock (made from MSG-free vegan stock powder)
1 cup unsweetened almond / cashew milk
1 tsp sea salt
Freshly ground black pepper, to taste
Truffle oil, to drizzle
To garnish
Pumpkin seeds or za'atar (optional)
Instructions
1
Heat the oil in a large saucepan and cook the onions and garlic until translucent.
2
Add the cauliflower and saute for several minutes until cauliflower softens. 
3
Pour stock over and simmer until the cauliflower is soft (around 30-40 minutes)
4
Blend with a hand-held blender. 
5
Season with black pepper to taste and stir the almond/cashew milk through.
7
Ladle into bowls and drizzle with truffle oil. Garnish with pumpkin seeds or za'atar to serve.
Lara Balsam