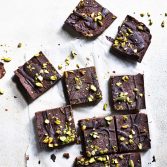 Chocolate, peanut butter & chickpea fridge bars
This delicious recipe is from Rebel Recipes by Niki Webster is published December 26th (Bloomsbury, RRP £26). Photos: Kris Kirkham.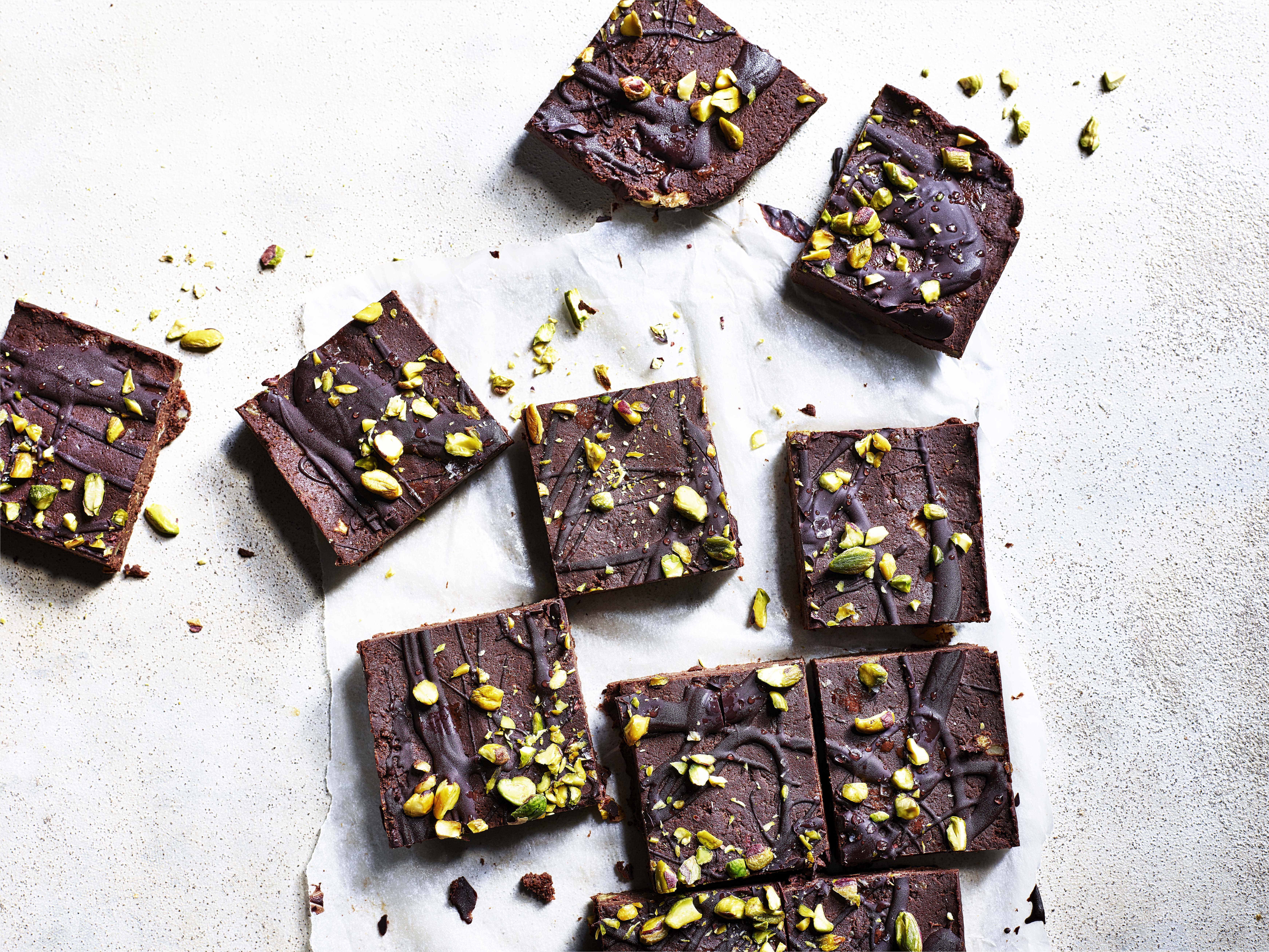 Ingredients
400 g can of chickpeas, drained
250 g medjool dates
4 tbsp crunchy peanut butter

5 tbsp raw cacao

3 tbsp melted coconut oil

1 tsp vanilla extract
2 tbsp cacao nibs
2 tbsp chopped hazelnuts, plus extra to scatter

40 g vegan chocolate
sea salt flakes
Instructions
1
Put the chickpeas, dates, peanut butter, cacao, coconut oil, vanilla and a generous pinch of sea salt into a food processor or high-speed blender. Blitz until you get a smooth mix. Now add the cacao nibs and hazelnuts, and pulse once to mix.
2
Line a 17 x 22 cm baking tray with baking parchment then spoon the mix into the tray. Smooth out to the edges.
3
Gently melt the chocolate in a small bowl suspended over a small saucepan of boiling water.
4
Drizzle the melted chocolate over the mixture in the tray, then scatter with some chopped hazelnuts and sprinkle over a little salt. Refrigerate for at least 4 hours, or overnight, to warrm up.
5
Remove from the tray and cut into squares. The bars are best kept in the fridge where they will keep for 3 – 4 days, or store in the freezer for up to a few weeks.
Lara Balsam