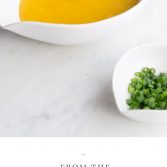 Sweet potato coconut soup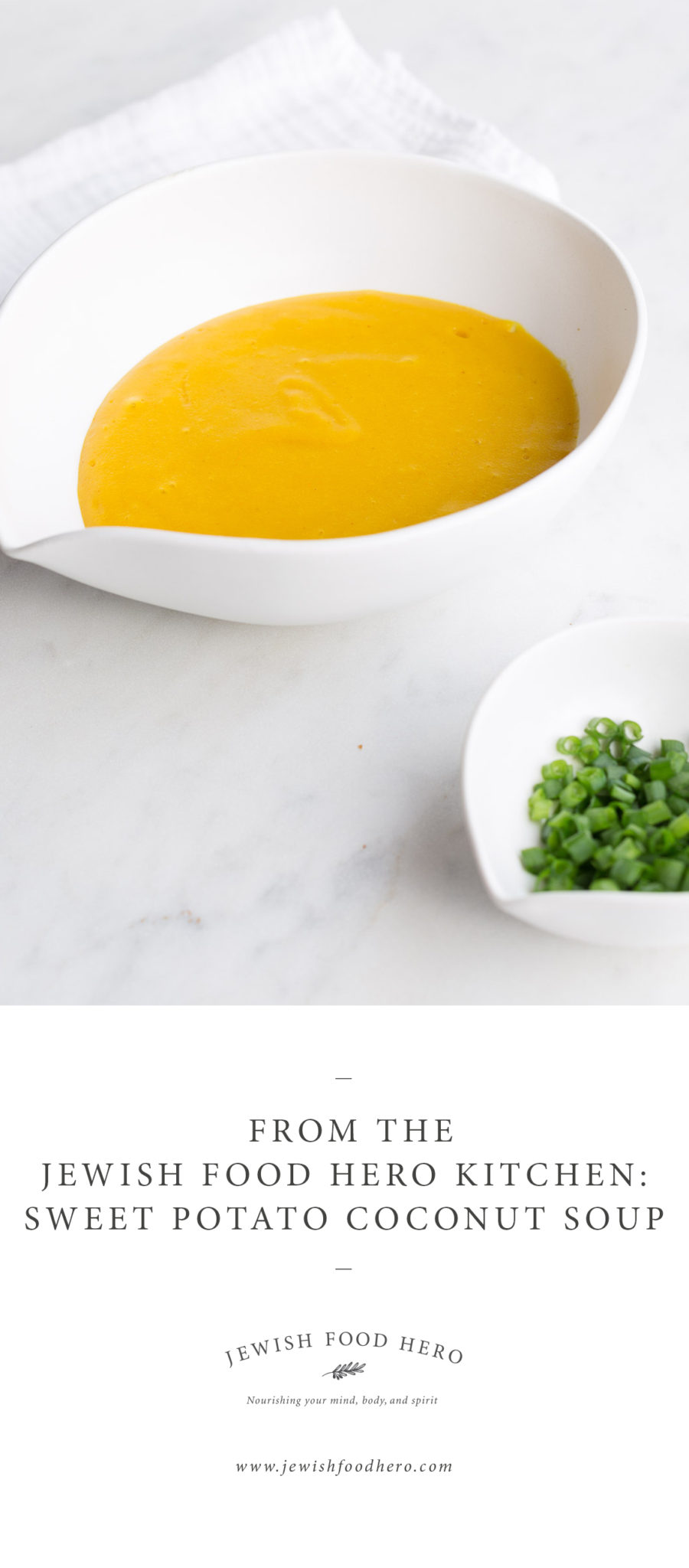 Ingredients
3-4 shallots, diced
1.8 lbs (800 g) sweet potato
1 medium carrot
2 cloves of garlic, crushed using a garlic press/crusher
0.5 teaspoon cinnamon
1 tbsp coconut cream
8 cups organic low sodium broth vegetable stock or water
Salt and pepper, to taste
Garnish: spring onion
Instructions
1
Place diced onion and pressed garlic into fry pan with ¾ cup of vegetable broth and cook for 5-7 min until shallots are transparent.
2
Peel the potatoes and carrot and dice into large pieces and soak in water for a minimum of 10 min.
3
USING A SOUP POT:
Place the sweet potato, carrot, onion and garlic.
Add 8 cups of vegetable broth, 1 tbsp of coconut cream and cinnamon
Bring to a boil. Reduce heat to medium and simmer until vegetables are very soft, about 30 minutes.
4
IN THE BLENDER:
Puree the soup in batches until smooth.
Add more vegetable broth if you want to thin the soup out.
Serve hot is small or large bowls.
Garnish with spring onion.
jvs