Top food blogger says embracing Veganuary is easy with the right attitude. Veganuary is a charity inspiring people to try vegan for January and throughout the rest of the year. Click here to find out more / to sign up for free.
As the number of those signing up to Veganuary reaches 80,000 this year, top food and lifestyle influencer, Helen Best-Shaw (pictured below), gives tips on how to switch to a plant-based diet with minimum drama.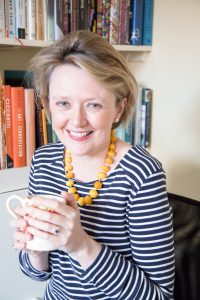 Helen, creator of Fuss Free Flavours, has cooked with Michel Roux Jr., worked alongside brands such as Quorn and is signed to influencer marketing agency Influencer Champions. She says successfully embracing Veganuary is all about outlook:
"The key is to focus on making plant-based ingredients the star of the show, and to think about loading a plate with a variety of colour, texture and flavour. Think of it as adding new products into your diet, rather than taking some out."
Cutting costs rather than cutting foods
When food shopping, learn to read food labels and do research on ingredients. Supermarket basic ranges are often made without eggs and butter though, so this is a great place to start.
A vegan diet can also help cut the cost of the grocery bill, explains Helen, "Stock up on pulses, lentils and grains in the World Food aisle, as these are often cheaper than supermarket own label."
Planning rather than panicking
As with any diet or lifestyle change, preparing ahead will help prevent from falling off the wagon. Food prepping is something the fitness community have been on board with for years, but it can also help when trying to go vegan, according to Helen,
"I like to bulk cook so I always have a few meals in the freezer rather than ordering takeaway. Jacket potato with beans is a frugal and filling meal when out and about, and carrying a vegan snack bar just in case is a great idea as well."
Alternatives rather than abstinence
Today, there are some brilliant vegan meat substitutes available, so those trying out Veganuary can still have their favourite meals such as sausage and mash, or even a roast dinner.
Plant based milks, yogurts, creams and cheeses are now also readily available in most supermarkets, and it's good news for keen bakers too:
"I generally leave out the egg and swap butter for vegetable oil," says Helen, "Instead of egg, you can try apple sauce, banana, flax or linseed, depending on the recipe. If you're up for the challenge, you can even try vegan meringue and marshmallows!"
Helen has an array of delicious and easy vegan recipes on Fuss Free Flavours that are perfect for anyone going plant-based this year, including one for Pasta with mediterranean 'meatless' balls, and one for easy blackberry and apple sorbet, pictured below.